Market
Denver-Area Mansion Lists for $18.5 Million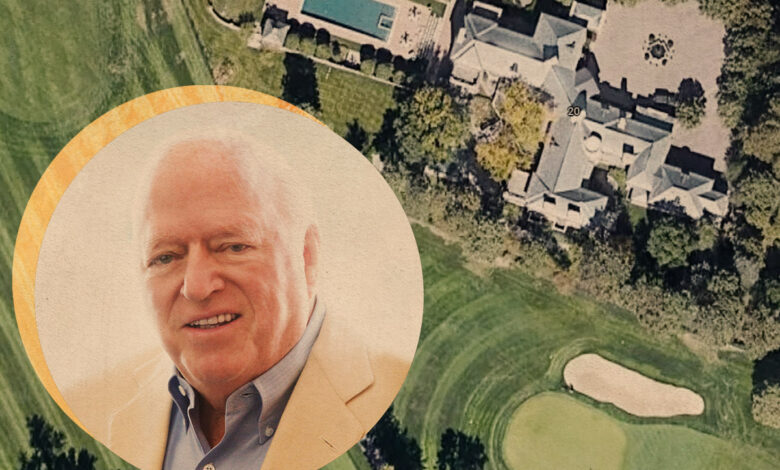 A private-equity executive and a high-profile figure in Colorado's business landscape has put up his Cherry Hills, Colorado, mansion for sale. 
Charlie Gallagher has listed his luxe 23,000-square-foot residence, located adjacent to the 10th green at Cherry Hills Country Club, for $18.5 million, the Denver Post reported.
The mansion, nestled on Cherry Hills Drive in the wealthiest suburb in Denver, was designed by Chicago architect Gregory Maine. 
Constructed in 1993, the eight-bedroom, 14-bathroom home is adorned with intricate brick and stonework, the mansion is accessed via a cobblestone circular drive, adding to its elegance.
Inside, the mansion has an array of  interior features and amenities, painted ceilings, plastered walls, eight fireplaces, a two-story dining room, 18 sets of French doors and an elevator to go along with multiple staircases.
The 2-acre grounds are enclosed by walls and feature a refreshing pool and inviting patios.
Gallagher's achievements extend beyond real estate. His impactful journey began with the acquisition of Applied Industrial Materials Corp in 1986. His strategic vision transformed the company, leading to a series of acquisitions and the formation of Gallagher Industries, a private equity investment firm. 
His contributions also extend to his involvement in various organizations, including the Denver Art Museum, Boy Scouts of America, and Colorado Concern.
Gallagher has made some eye-catching moves over the past 10 years. 
He sold a Grand County ranch with a rustic lodge and private ski slopes for $30 million in 2020. 
Additionally, he gained attention for his 281-foot, $82 million  yacht named Cakewalk, built in 2010 at Derecktor Shipyards in Connecticut.
If Gallagher sells close for the listed price, it'll be one of the priciest in Cherry Hills.
In 2021, former Denver Broncos head coach Mike Shanahan and his wife Peggy sold their Cherry Hills home for a then-record $16 million in 2021. most expensive single-family home.
The Shanahan property, on and off the market for several years, first listed in 2016 for $22 million. The couple paid about $4 million and commissioned a 30,000-square-foot mansion with six bedrooms and a slew of amenities.
The home was completed in 2008 — the last year Shanahan coached the Denver Broncos — at the cost of $20 million, said listing agent Sandy Weigand of Kentwood Real Estate. The buyer is a longtime Denver resident, she said.
— Ted Glanzer
Source link