Market
TA Realty Pays $99M For Nashville-Area Apartments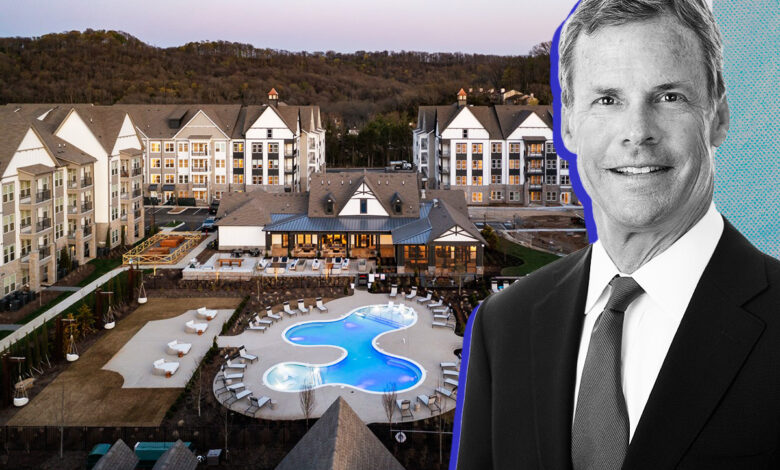 TA Realty has added to its Nashville-area portfolio with the purchase of a multifamily complex in Bellevue.
The Boston-based investment giant paid $99.34 million for the 322-unit Novel Harpeth Heights apartments at 615 Old Hickory Boulevard, the Nashville Business Journal reported. That's about $308,500 per unit.
The seller was Charlotte-based Crescent Communities, which bought the 22-acre site for $3.2 million in 2021 before developing the complex in partnership with Pearl Street Partners. Novel Harpeth Heights was completed last week. Floor plans include one-, two- and three-bedroom units, and there is 28,000 square feet of amenity space. 
TA Realty's latest acquisition further establishes its presence in the Greater Nashville area. The firm set a record for priciest multifamily purchase in Franklin in April 2022, when it paid $145 million, or $442,073 per unit, for The Harper Apartments. That was the eighth largest real estate deal in the Nashville area last year, the outlet reported.
TA Realty also bought downtown's One Nashville Place tower for $98.8 million in 2014, while investing on behalf of a client. 
Elsewhere in the United States, TA Realty recently purchased a 315-unit apartment complex in Raleigh, North Carolina for $114.5 million. In July, the firm cashed out with the sale of an industrial property in Chicago's southwest suburbs for $31 million, seven years after acquiring the site for just shy of $18 million. 
—Quinn Donoghue
Source link