Sports
Longest winning streak in each state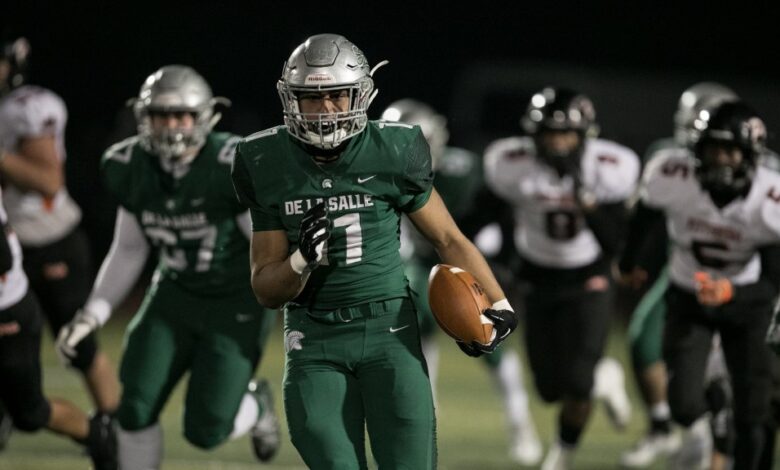 When most high school football fans, writers, historians, players, hold conversations about all-time winning streaks, the De La Salle Spartans in Concord, California, typically takes center stage—after maybe a quick Google search—with a run that lasted 151 games.
That's over a decade of dominance. 
But the juggernaut from Northern Cali isn't the only impressive football team to avoid the loss column for an extended period.
In fact, each state holds a piece of the all-time winning-streak history, with all 50 represented in the High School Sports Historical Vault. And that includes two programs that made history in 2022. 
With that in mind, here's a look at the perennial programs that have gone unbeaten the longest in each state, spanning multiple seasons and classes.
(Editor's note: High School football data was sourced from state association archives, MaxPreps, USA TODAY Sports and Gannett local newspapers, such as the Burlington Free Press.)
Related: See the USA TODAY Sports all-time Super 25 champions
Alabama: 71 wins
Edgewood Academy: 2010-2015
Georgia: 50 wins
John Milledge Academy: 2018 – present
Idaho: 54 wins
Snake River High School: 1998-2002
Indiana: 60 wins
Bloomington South: 1967-1973
Louisiana: 60 wins
Evangel Christian Academy: 1996-1999
(on field, 30 after forfeit)
Massachusetts: 52 wins
Acton-Boxborough: 2001-2005
Missouri: 71 wins
Jefferson City: 1958-1966
Ohio: 57 wins
St. John's (Delphos): 1996-2001
Tennessee: 82 wins
Bedford County Training School: 1943-50
Wisconsin: 70 wins
Kimberly High School: 2013-2018
Source link