Market
Construction Begins on Cincinnati's First Mass Timber Building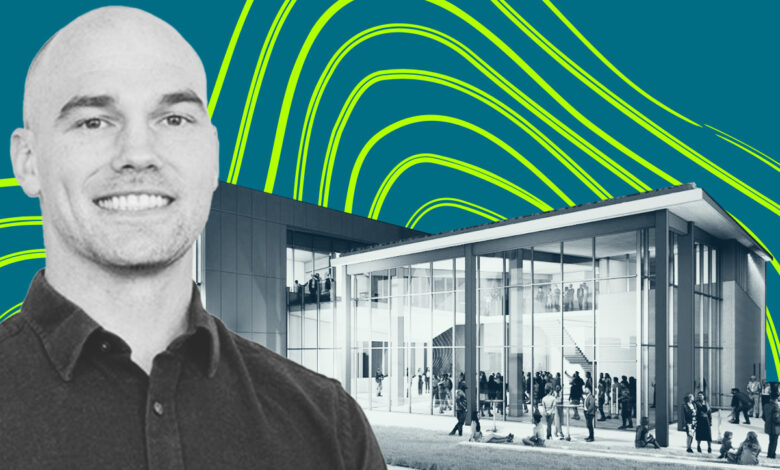 The Swedish construction giant Skanska broke ground on Cincinnati's first cross laminated timber project. 
The planned 35,000-square-foot building will become the home of Cincinnati Public Radio when it is completed, Construction Dive reported. The $32 million project will be the first two-story mass timber in the entire Midwest, and the first of its kind in Cincy. 
It will include office space, two interview studios, two on-air studios and a performance studio, according to the outlet. 
Skanska will use cross laminated timber to build the column and beam structure, second floor, roof and some interior walls. Cross laminated timber, or mass timber, refers to a variety of engineered wood construction products that are widely considered much more environmentally friendly than traditional building materials.
Mass timber projects reduce embodied carbon in buildings because they don't rely on carbon-intensive products like steel and concrete, and the wood itself acts as a carbon sink, sequestering emissions that could otherwise be released into the atmosphere. 
While markets in Europe and Canada have been quick to embrace mass timber, the U.S. has been slow to catch onto this green building tech. Building codes that limit the size and scope of timber-based projects are a significant hurdle, according to experts. Mass timber projects are growing in popularity in markets across the country, as the industry grapples with climate regulation.
Last month, California became the first state to codify limits on embodied carbon, adding restrictions to commercial developments over 100,000 square feet and school projects over 50,000 square feet. 
— Kate Hinsche
Source link