Market
Soho House Goes to Washington, DC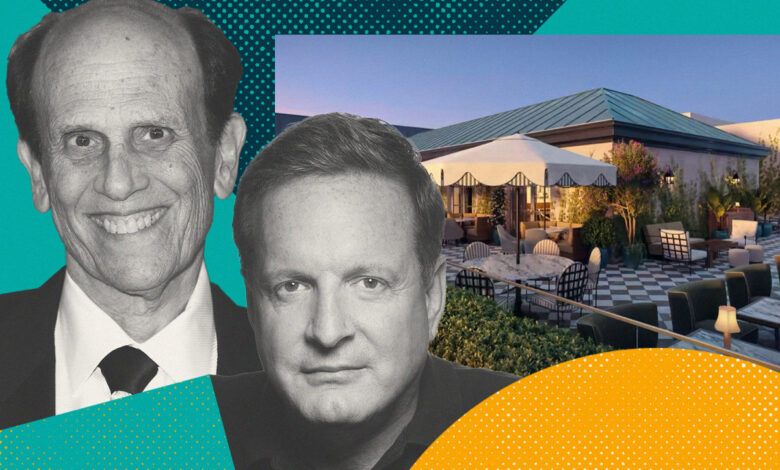 A new wave of the British Invasion is coming to Washington, D.C.
London-based Soho House is teaming up with "junk bond king" Michael Milken to launch a new club near the White House, according to the Financial Times. 
The location, on the top three floors of a former bank on Pennsylvania Avenue, will be a new branch of The Ned, an upscale version of the company's eponymous Soho House venues. 
The club, which charges members roughly $5,000, will connect to six other buildings via underground walkways owned by the nonprofit Milken Institute. The project will cost more than $1 billion by the time it launches next year. Milken is contributing less than half the money himself. He's collaborating on the project with his retail billionaire friend and Soho House majority shareholder Ron Burkle. 
The club will "channel the glamor of the 1920s," the FT reports The Ned Managing Director Gareth Banner as saying during a session with Milken.
Milken, one of Wall Street's most influential figures since the '90s, according to the FT, helped Burkle build a grocery store empire in the late 1980s and 1990s, financed in part by Milken's high-yield bonds. But Milken was banned from the securities industry when he pleaded guilty in 1990 to six criminal counts including filing a false regulatory report and mail and securities fraud.
Burkle's grocery store chains include Ralphs, Alpha Beta and Food 4 Less.
Burkle, a major Democratic party donor, lobbied former president Bill Clinton to pardon Milken, who served 22 months of a 10-year sentence. Milken was eventually pardoned by former President Donald Trump in 2020.
The Ned's Washington outpost was initially slated for a late 2020 launch, but it was delayed by the pandemic and construction delays for Milken's 300,000-square-foot complex. Members will have panoramic views of the National Mall an White House from the club's rooftop.
The project comes despite Soho House struggling as a public company. It lost half its market cap since listing in 2021.
—  Harrison Connery
Source link