Market
Al Capone's Former Florida Home Demolished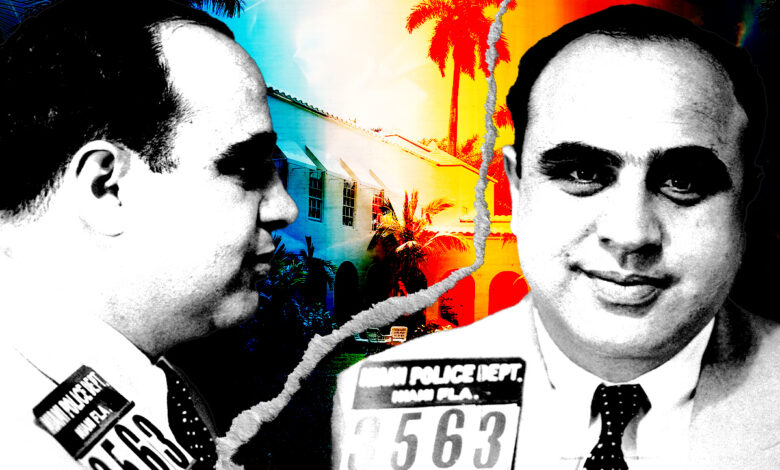 After a fight between developers and preservationists, the Miami Beach home of notorious gangster Al Capone was recently demolished.
The Historic Preservation Association of Coral Gables called the move "[n]othing less than historical sacrilege," in a Facebook post. 
"In January 2020, our organization hosted an event in Palm Island [part of our destination series] that included a private visit and tour of the Capone Estate," the post said. "This event was a priceless experience then and even more so now."
In 1928, the Prohibition-era gangster bought the home — built in 1922 — after being released from Alcatraz for $40,000. He died at the property in 1947.
The property featured a four-bedroom, 6,100-square-foot main house, a pool and two-story cabana, and the original gatehouse Capone installed that has been converted to a two-bedroom guest house.
Two real estate developers, Todd Glaser and Nelson Gonzalez, bought the mansion for $10.75 million in 2021 and argued it had structural issues and was not worth saving due to Capone's violent history. 
"It's not something to celebrate, in my eyes," Glaser said in 2021 to the New York Times. "It's crazy the exposure that this house is getting because of who owned it. It's embarrassing."
They plan to build a modern two-story home with amenities such as a Jacuzzi, sauna, and spa. 
Preservationists fought the plan, saying there was historical and cultural significance in the house. 
Daniel Ciraldo, the executive director of the Miami Design Preservation League, argued that the house is part of the city's history, both positive and negative.
"He wasn't a saint by any means," Ciraldo told the Times. "But, at the same time, we think his home is a part of the history of our city: the good, the bad and the ugly. And we don't think it should be torn down and replaced with a McMansion."
The developers, however, won out, with Miami Beach issuing a demolition permit on July 20, which was set to expire in January. 
Source link