Market
Minnesota Mall Sold to 4th Dimension for $31M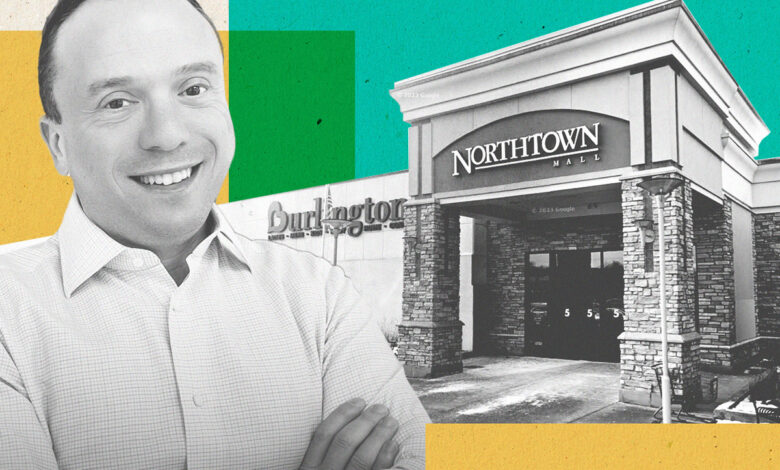 Mall properties continue to struggle in the United States, creating opportunities for savvy investors to purchase the assets on the cheap.
4th Dimension recently purchased the Northtown Mall in Blaine, Minnesota, from Washington Prime Group for $31 million, the Star Tribune reported. The mall has approximately 645,000 square feet of leasable space, dragging the sales price to slightly above $48 per square foot.
It's a steep decline from what the mall was last sold for. In 1998, Glimcher Realty Trust purchased the property for $54 million. Washington Prime bought out the real estate investment trust in 2015.
The 200-acre mall sports a decent occupancy rate for the times, 87 percent leased. Still, the Hollywood, Florida-based 4th Dimension is already eyeing seismic changes to the property.
Principal Felix Reznick told the Minneapolis/St. Paul Business Journal that, in addition to filling vacancies, his firm was also planning on developing the outparcels around the mall. Ideas being floated include an extended-stay or four-star hotel, as well as multifamily mixed-use square footage.
The mall's largest tenant is Becker Furniture, which has more than one location in the mall. Its outlet and store span 183,000 square feet, more than a quarter of the mall's leasable space. Other anchor tenants include Hobby Lobby, Burlington and Best Buy.
Reznick owns or co-owns about a dozen malls across the country. He's the sole owner of four malls, all purchased within the last eight months, showcasing his belief in the sector.
Washington Prime is emblematic of the larger retail struggles for real estate. In 2021, the company filed for Chapter 11 bankruptcy protection, emerging through the process with $1 billion less in debt. In the second quarter of 2020, the Simon Property Group spinoff collected only 52 percent of rent owed.
Northtown Mall is far from the only one being sold for below its last sale price since the pandemic. In March, private real estate firm Laurus Corporation and Torchlight Investors sold a mall in West Los Angeles for $30 million below what they paid for it eight years earlier.
— Holden Walter-Warner
Source link