Counterpoint Research has posted its research on the smartphone market in Europe during the third quarter of 2021. The report revealed that Samsung is still the top-selling company, but its lead ahead of competitors is shrinking and could be challenged in the near future.
Meanwhile, Xiaomi jumped in second, with a 51% yearly growth – not the most percentage-wise, but the most in volumes, despite taking a big hit in September due to significant component constraints.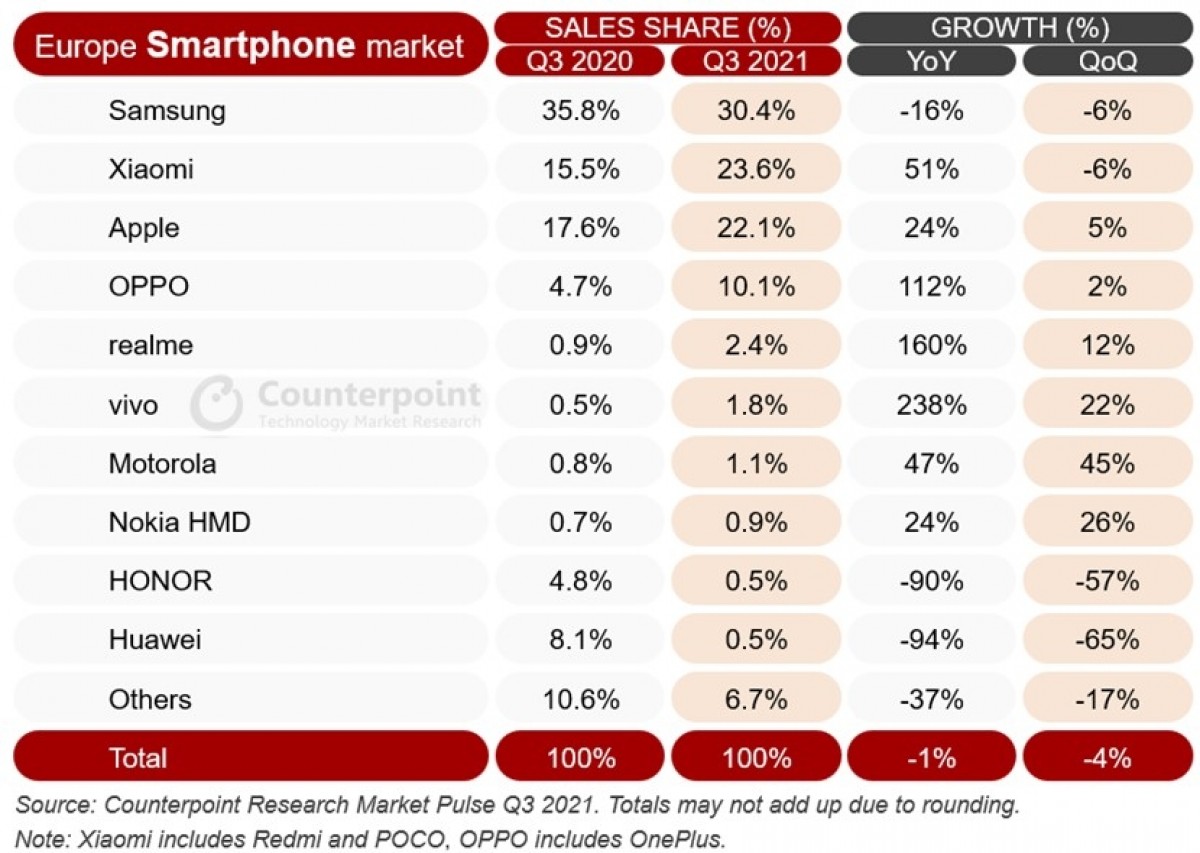 Samsung has recovered from supply issues from earlier on in 2021, but results could've been terrible if it wasn't for the popularity of the foldable Galaxy Z Flip3, "particularly in Western Europe". Apple saw a yearly and quarterly increase, boosted by the launch of the iPhone 13 at the end of the quarter. The iPhone 12 arrived in early Q4 2020, skewing the overall numbers.
The Oppo growth of 112% is fueled by good performance, but also due to the merger with OnePlus under the entity Oplus.
Sadly, Huawei and Honor took a hit, and while there's no light at the end of the tunnel for the former, the latter is expected to return on the horizon after the Honor 50 launch with Google services – the first phone of the brand with GMS in two years.