Gaming
Learn Different Live Roulette Variants Before Playing • This Week in Gambling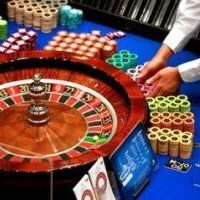 While playing standard roulette is entertaining, you get more thrill when playing live dealer roulette.
Learn the different the different types of live roulette versions in this article.
What Are the Typical Live Roulette Variants Found in Online Casinos?
Everyone can agree that casino content providers are constantly working around the clock to create roulette games that deliver exciting and aesthetically pleasing game play. Players must know that the game design and settings don't influence the house's advantage.
However, there are certain things about roulette games that you need to consider before you begin betting to improve your odds. These things include the game's interface, information on cold and hot numbers, and availability.
Moreover, players should keep an eye on the Call bets option. Depending on the variant you want to play, you might take advantage of betting history and camera views. Some developers have also gone further ahead and allowed players to personalize the roulette table and make changes such as wheel direction or felt color.
Types of Live Roulette
Before you dive into the live dealer table, you need to know that the rules are like those of the standard roulette game. A roulette wheel has 37 pockets labelled 0-36. Players can place bets on the outside or inside the betting area. Live roulette has loads of game variants. We've discussed some of the most popular live roulette versions below:
Live European/French/American Roulette
You follow the same rules when playing live dealer versions of the three standard roulette versions. Note that these variants come with a different house edge. The roulette table layouts are different, especially when playing American roulette, which has the extra double zero pocket on the table and wheel.
The French roulette version is the most popular among online casino players because the odds favor players compared to the other two versions. It also allows players to place side bets.
Lightning Roulette
You play this version using the European roulette wheel. Lightning roulette is like European roulette, but there's one unique feature. Before every spin, lightning will "strike" up to five random digits, multiplying their potential winnings by approximately 50-500 times. When you combine this feature with a unique game interface and random number generator, this version has become a sensation among players.
Speed Roulette
Speed Roulette is a super-fast roulette variant you can play anytime, anywhere. The game can give players a quick roulette experience on different gadgets, including mobile phones. Speed roulettes spins take approximately 24 seconds.
Double Ball Roulette
Picture a roulette version that uses two balls during game time. In the Double Ball version, the balls can't collide while spinning because compressed air keeps them apart. One of the main features of this variant is the opportunity to land a 1300:1 if you manage to land the two balls in the same pocket. The game also has the chance to place all the standard outside and inside wagers as any other live roulette version.
Auto Roulette
If you don't like playing against a live dealer, live automatic roulette games are the best bet. Their wheels are designed so that an internal mechanism sends the ball spinning instead of a human dealer. In this game, you can interact with other online gamblers at the table via live chat.
The Evolution Gaming title can produce up to 80 hourly rounds –so things happen quickly. The game is available 24/7, a week. The creators made it look more virtual and can fit in different screen sizes, meaning you can play it on mobile.
Multi-Wheel Roulette
The Multi-Wheel version is one of the most action-packed roulette versions available at online casinos. It comes with the possibility to wager on three roulette wheels simultaneously, giving you an opportunity for increased winning potential. You'll find all outside and inside bets. The variant uses multiple camera angles, which makes it easy to monitor the results of the three wheels.
Final Thoughts
If you prefer playing live roulette, you'll be happy to know that there is a diverse range of live roulette versions. The best part is you don't need to download and install any software to play these games. All you need to do is join an online casino, visit the live roulette lobby, choose your favorite game, and start spinning.
Now you know the different live roulette versions you can play and their rules. We believe you're ready to go against a live dealer and begin playing live roulette yourself. Happy gambling!
Related
Source link