News
Eric Adams's Turkey Troubles Extend to the Polls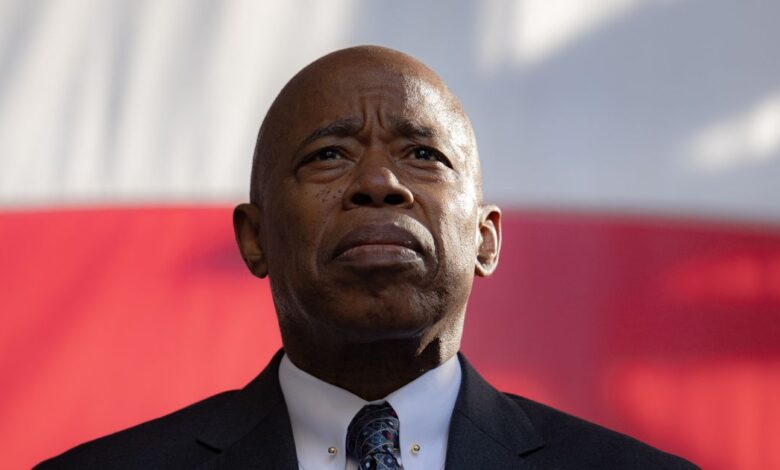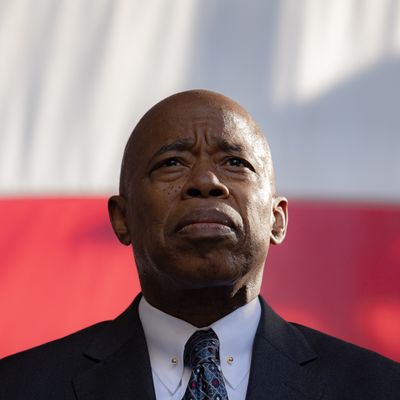 Photo: Jeenah Moon/Bloomberg via Getty Images
A poll released Tuesday suggests that Eric Adams' popularity among New Yorkers has taken a sharp dip amid the FBI's investigation into his mayoral campaign.
A Marist College poll found that only 37 percent of voters polled approved of the job that Adams is doing as mayor compared to 54 percent who disapprove. Thirty-three percent of respondents said they "strongly disapproved," while only 15 percent said they "strongly approved." That is a significant decrease from Marist's March 2022 survey, which found that 61 percent overall approved of his performance with only 24 percent disapproving. A Siena poll had Adams's approval at 46 percent over the summer.
Respondents were also asked about their feelings about the ongoing federal probe looking into Adams's 2021 mayoral campaign. Earlier this month, the public became aware that the FBI and federal prosecutors were investigating whether the campaign conspired with the Turkish government to receive illegal foreign donations. Agents executed search warrants on several locations, including the home of a top fundraiser, and even temporarily seized Adams's own electronic devices.
Though the mayor hasn't been accused of any wrongdoing and has maintained that he intends to cooperate with the investigation, Marist found that 72 percent of respondents believe that the campaign did something wrong in its dealings with Turkey. Thirty-three percent said they believed that Adams himself did something illegal, while 39 percent said they felt that the mayor might've done something unethical but did nothing illegal. Only 18 percent of those polled said they thought Adams did nothing wrong, with 10 percent answering that they were personally unsure. Marist surveyed 1,780 New York State adults from November 13 to 15 for the poll.
Source link