News
Does Elon Musk's Media Matters Lawsuit Have a Chance?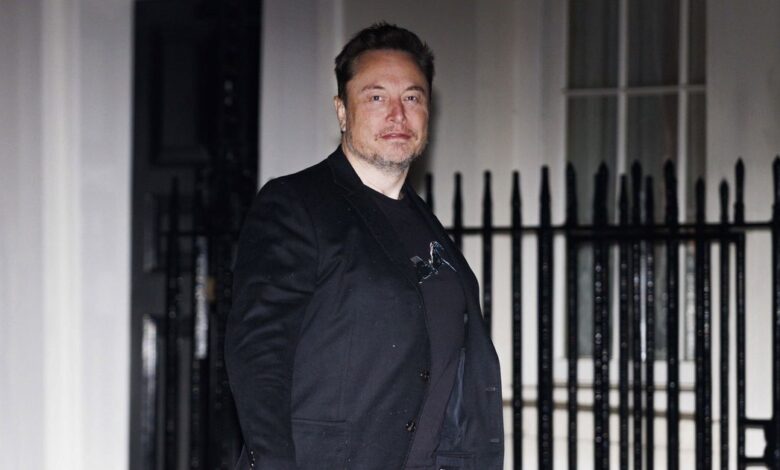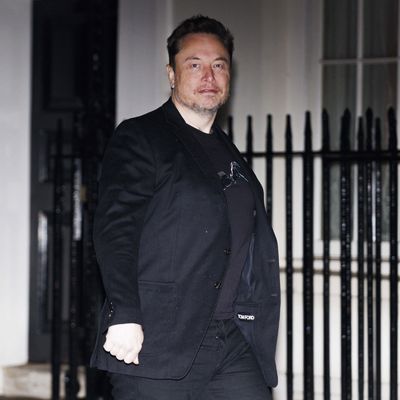 Photo: Belinda Jiao/Getty Images
On Monday, Elon Musk followed through on his threat to sue the nonprofit watchdog Media Matters, filing suit over the site's recent claim that X has been placing ads from major corporations alongside pro-Nazi content. The lawsuit, filed in U.S. District Court for the Northern District of Texas, names the site as well as Eric Hananoki, the reporter who authored the piece in question.
"Media Matters knowingly and maliciously manufactured side-by-side images depicting advertisers' posts on X Corp.'s social media platform beside Neo-Nazi and white-nationalist fringe content and then portrayed these manufactured images as if they were what typical X users experience on the platform. Media Matters designed both these images and its resulting media strategy to drive advertisers from the platform and destroy X Corp.," the filing reads.
Musk has blamed the organization for a mass exodus of major advertisers from X, including Disney, Apple, IBM, Lionsgate, and NBCUniversal.
This is far from the first time that X, and previously Twitter, have lost advertisers under Musk's tenure. The New York Times reported earlier this year that the website's ad sales from April 1 to May 1 were down by 59 percent compared with the same length of time last year, likely out of concerns about content moderation and Musk's controversial statements. Companies like General Mills and Volkswagen halted their ads following Musk's 2022 takeover of the company. Days before the Media Matters article, Musk appeared to endorse the Great Replacement Theory, telling an X user who described the antisemitic conspiracy theory that he was speaking "the actual truth" and spooking advertisers again. Musk later posted on X disputing that he is antisemitic, writing, "Nothing could be further from the truth." (Since then, he has flirted with the Pizzagate conspiracy theory.)
So Media Matters is somewhat beside the point here. But does Musk's lawsuit actually have a chance? Some experts seem far from convinced. Steve Vladeck, a University of Texas law professor, told CNN that Musk's choice of a more favorable venue like Texas suggests an attempt to bolster a weak case. (X Corp. is based in Nevada, while Media Matters is located in Washington, D.C.)
"It's one of those lawsuits that's filed more for symbolism than for substance — as reflected in just how empty the allegations really are and in where Musk chose to file, singling out the ultraconservative Northern District of Texas despite its absence of any logical connection to the dispute," Vladeck said. "The choice of venue can best be described as trying to shore up a weak claim on the merits with a bench more likely to be sympathetic even to weak claims." Andrew Fleischman, a trial and appellate lawyer based in Georgia, also pointed to the venue location for the case. "X, a Nevada corporation, is suing Media Matters, a Maryland corporation, in Texas, a state whose only relation to the parties is that it has vowed to jail anyone who criticizes one of them," he posted on X.
Bradley Moss, a D.C.-based litigator, posted on X that the lawsuit didn't appear to be the "thermonuclear" case Musk once claimed it would be.
"The lawsuit is here. Thermonuclear it is not. Discovery should be fun. Would love to see if X can back up its safety claims in this pleading," he said.
Renato Mariotti, a former federal prosecutor and a Politico columnist, described the lawsuit on social media as "a PR stunt masquerading as a lawsuit."
Two Republican attorneys general have decided to get in on the stunt with their own legally shaky actions. Texas attorney general Ken Paxton said Monday that his office will open an investigation into Media Matters over "potential fraudulent activity." In addition, Missouri attorney general Andrew Bailey replied to a post from Republican activist Jack Posobiec, who said, "If only there were AGs in states where there are X users willing to stand up against Media Matters fraud …" In response, Bailey said his team was "looking into this matter."
Although neither effort is expected to bring any outcome other than attention, Paxton does have a personal connection to Musk's lawsuit. The Texas Tribune reports it was brought by two of Paxton's onetime employees: Christopher Hilton, a former assistant attorney general, and Judd Stone, a former solicitor general.
Angelo Carusone, the president of Media Matters, defended his company's actions in a statement: "This is a frivolous lawsuit meant to bully X's critics into silence. Media Matters stands behind its reporting and looks forward to winning in court."