Gaming
Atlantic City Casino Profits Down Seven Percent to $274M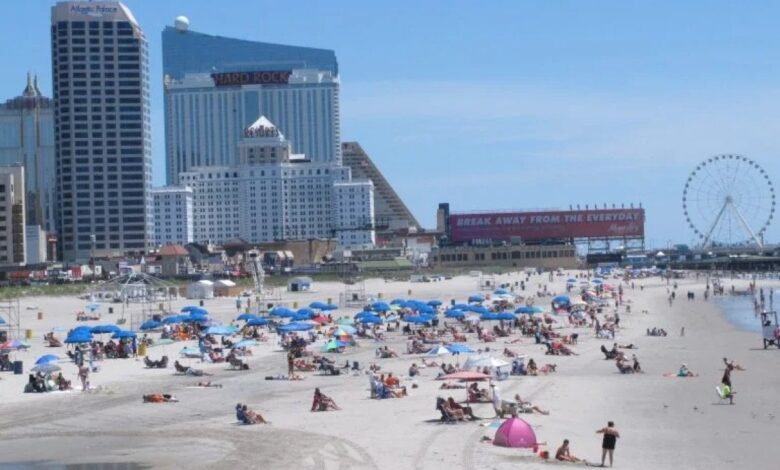 Posted on: November 21, 2023, 01:57h. 
Last updated on: November 21, 2023, 01:57h.
The nine Atlantic City casinos were profitable in the third quarter of 2023, data released today from the New Jersey Division of Gaming Enforcement (DGE) shows.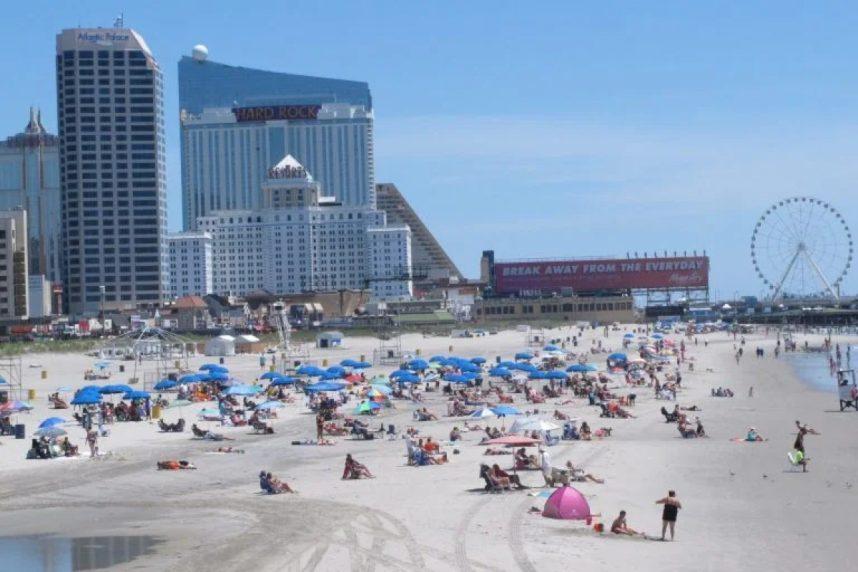 New Jersey casino licensees reported net revenue for July through September of approximately $949.26 million — about flat from the same quarter in 2022. But because of enduring higher operating costs, their gross profits crashed nearly 7% to $274.45 million.
Gross operating profit, the DGE explains, reflects earnings before interest, taxes, depreciation, amortization, affiliate charges, and other miscellaneous expenses as reflected on each casino's income statement. The gauge is a widely-accepted measure of profitability in the Atlantic City gaming industry.
Though bottom lines retracted by about $20 million, all nine casinos were in the black for a second consecutive quarter.
Borgata Back on Top
MGM Resorts' Borgata was the most profitable casino in town in the third quarter with a gross operating profit of $73.5 million. Hard Rock was a distant second at $44.3 million and Ocean was third at $43 million.
Tropicana was next with a profit of about $36.8 million, then it was Harrah's at $30 million, Caesars at $21.1 million, Golden Nugget at $11 million, Resorts at $8.8 million, and Bally's at $7.3 million,.
Caesars Entertainment reports its iGaming revenue separately and therefore the company's profit reports for its three Atlantic City casinos (Caesars, Tropicana, and Harrah's) are slightly higher than reported. Caesars' digital unit reported a gross profit of $5.1 million for the quarter.
Borgata temporarily lost its spot as the most profitable casino in Atlantic City during the second quarter, as both Hard Rock and Ocean topped the MGM property. But Borgata roared back in the third with net revenue of more than $218.3 million.
Year to date, Atlantic City casino profits total $632.1 million — 4.2% below where the industry stood at this time last year. Borgata is the top casino with a January through September profit of $178.1 million.
Year-to-Date 2023 Profits (in millions)
Borgata — $178.1
Hard Rock — $97
Ocean — $90.6
Tropicana — $78.5
Harrah's — $67.3
Caesars — $47.8
Golden Nugget — $23.6
Resorts — $21.1
Bally's — $9.2
AC Casinos Beat 2019
When compared with the third quarter of pre-pandemic 2019, the nine Atlantic Casinos outdid themselves. Profits in Q3 of 2019 totaled about $239.4 million on net revenue of $928.9 million.
Visitation, however, has declined. Atlantic City casinos reported 1.258 million occupied room nights in the 2019 third quarter, but only 1.208 million in the same quarter this year. The casinos are getting a much higher rate, as the average room went for $218 in Q3 2023 compared with just $161 four years ago.
Atlantic City's third quarter net revenue and gross operating profit exceeded pre-pandemic levels. Third quarter net revenue was the second-best in five years and third quarter gross operating profit was the third-best since 2008," said James Plousis, chair of the New Jersey Casino Control Commission.
At the end of the quarter, Atlantic City casinos collectively offered 15,520 resort hotel rooms. They were rented nearly 86% of the time.
The third quarter was strong for room bookings, as year-to-date occupancy stands at 75% on an average nightly rate of $186.
Source link