Celebrity
Why Did Kanye West and Bianca Censori Split? – Hollywood Life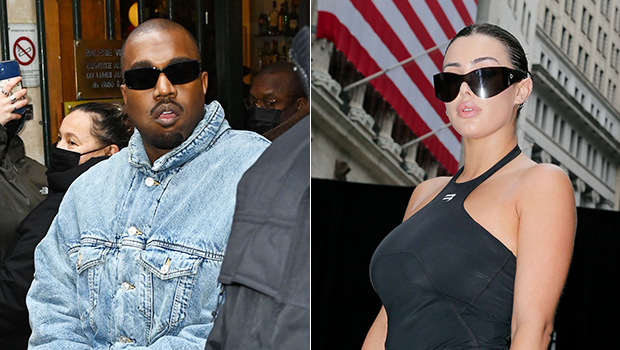 Kanye West might be heading towards another divorce following his reported split from wife Bianca Censori. On November 17, news broke that the rapper, 46, and the Yeezy architect, 28, are allegedly "taking a break" in their marriage. The couple tied the knot in December 2022 but Bianca's family and friends allegedly do not approve of her relationship with Kanye. As fans know, Kanye was previously married to Kim Kardashian, with whom he shares four children. After all the controversy surrounding Kanye over the last few years, his latest marriage is very much on the rocks.
Keep reading to find out everything we know about Kanye and Bianca's split.
Why Did Kanye West and Bianca Censori Split?
On Nov. 17, The U.S. Sun reported that Kanye and Bianca have been spending time apart since October. A source claimed that the relationship with Kanye, also known as Ye, has "taken its toll" on Bianca, especially because of the opinions from her loved ones. Bianca's friends reportedly held an intervention to convince her to leave the "Stronger" rapper. Bianca's family members also do not approve of their relationship.
"Her family has never been a fan of Ye, and those close to her have questioned whether marrying him was the right decision," the source shared. "He is a very difficult person to be around and work for, and Bianca has been one of the most patient people ever to deal with him. She's been all about Ye."
Since their reported split, Kanye has been spending time in Saudi Arabia making new music. The father-of-four is reportedly "not that worried" about his relationship issues and is focused on building back his career. Bianca "may go back to him for the album launch," the U.S. Sun source said, which is something her family and friends do not want her to do.
Before Kanye and Bianca went their separate ways, a source revealed that Ye has a very specific set of rules for his wife, including what to eat and wear, according to an October report from Daily Mail. The insider revealed that she was also told not to talk, and that her loved ones were worried. "She has no mind of her own anymore and obeys him because he has convinced her that they are royal," they said.
How Long Were Kanye West and Bianca Censori Together?
Kanye and Bianca reportedly tied the knot on December 20, 2022 in Beverly Hills, California. The secret ceremony took place less than one month after Kanye finalized his divorce from Kim. News of Kanye and Bianca's marriage did not break until January 2023.
After the wedding, Kanye and Bianca went on a romantic honeymoon to the Armangiri resort in Utah. Kanye later met his in-laws in Australia in January. That same month, the pair was seen with Kanye's eldest daughter, North West, on a dinner date in Malibu, California. Once the summer arrived, Kanye and Bianca took a vacation to Italy in August, which ended up being one of their final outings together before their reported split.
Source link