Gaming
Verstappen Overcomes Penalty, Crash to Win Las Vegas Grand Prix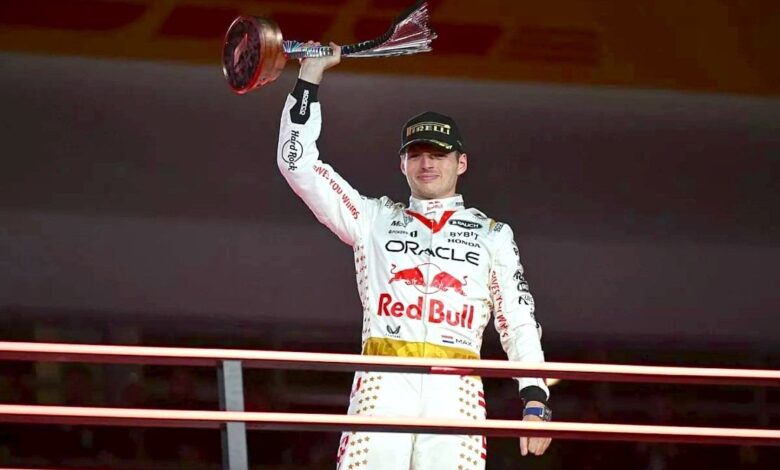 Posted on: November 19, 2023, 06:49h. 
Last updated on: November 19, 2023, 06:49h.
There was no surprise ending to the inaugural Formula 1 Las Vegas Grand Prix on Saturday night. Favorite Max Verstappen of Team Red Bull raced to his 18th victory in 21 races this season.
However, the start and middle of the 50-lap event packed plenty of excitement, as Verstappen overcame a collision and a five-second penalty that at one point conspired to place him in fifth position.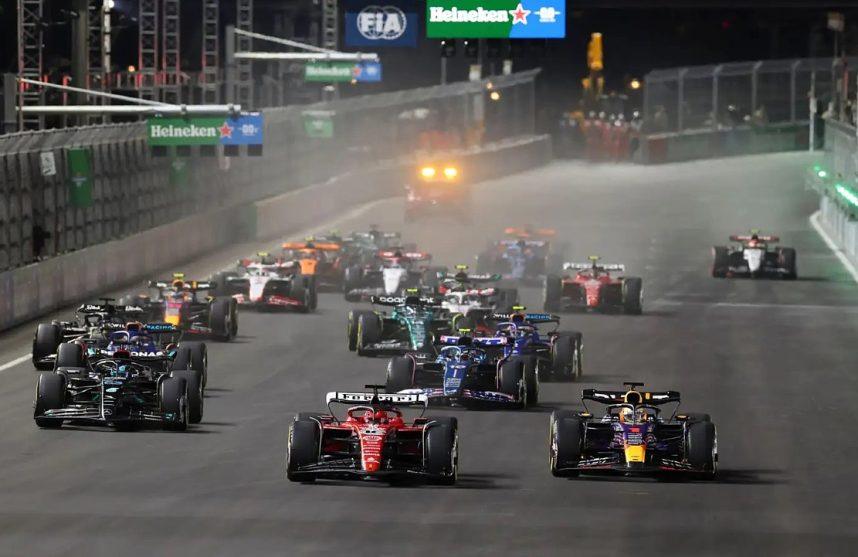 Verstappen received his penalty for forcing Ferrari's Charles Leclerc's car off the track in the very first corner. But five seconds was no sweat for the Dutch champ. Nor was the front-wing damage he suffered in a crash with Mercedes' George Russell.
The 26-year-old Dutch driver handily fought his way back, overtaking Alpine's Pierre Gasly, McLaren's Oscar Piastri, and then Red Bull's Segio Perez and Leclerc, the two of whom traded leads early on.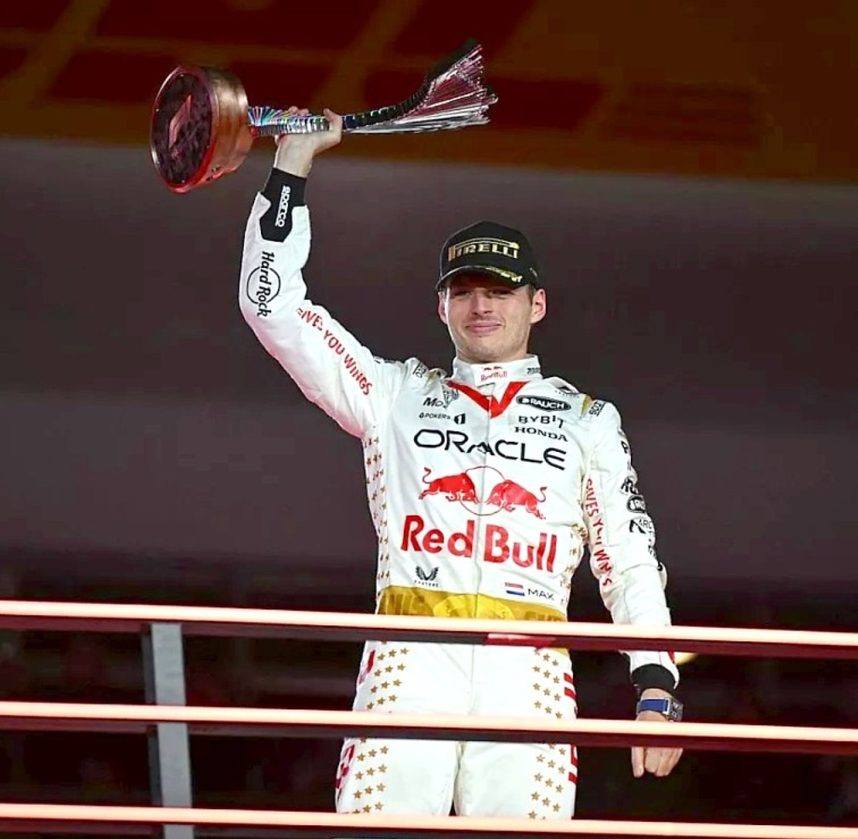 No Stopping Verstappen
Leclerc finally succumbed to the Verstappen magic in Lap 37, then found himself in a tight race for second with Perez that was only decided when his Ferrari zoomed past Perez's Honda on the final straight.
Esteban Ocon's Alpine took fourth place, while Lance Stroll grabbed fifth for Aston Martin, and Ferrari's Carlos Sainz and Lewis Hamilton — who also had contact — finished sixth and seventh. Russell finished eighth due to a five-second penalty for causing his collision with Verstappen.
Behind them, Fernando Alonso finished ninth after spinning his Aston Martin. And Piastri rounded out the top 10 finishers.
McLaren's Lando Norris suffered a race-ending crash on lap four, when he spun into the barriers at high speed, fortunately ending up in the run-off area.
Verstappen already holds the record for most single-season victories in a season. He set it with his 16th win this season, in Mexico City last month, breaking his own record set last year.
With one more Grand Prix to go, next week in Abu Dhabi, Verstappen could finish the season with 19 wins in 22 meetings, a record unlikely to be challenged in the future by anybody — with the possible exception of Verstappen.
Race Results
OS
DRIVER
CAR
TIME/RETIRED
PTS
1
 
Red Bull
1:29:08.289
25
2
 
Ferrari
+2.070

s

18
3
 
Red Bull
+2.241

s

15
4
 
Alpine Renault
+18.665

s

12
5
 
Aston Martin
+20.067

s

10
6
 
Ferrari
+20.834

s

8
7
 
Mercedes
+21.755

s

6
8
 
Mercedes
+23.091

s

4
9
 
Aston Martin
+25.964

s

2
10
 
McLaren Mercedes
+29.496

s

2
11
 
Alpine Renault
+34.270

s

0
12
 
Williams Mercedes
+43.398

s

0
13
 
Haas Ferrari
+44.825

s

0
14
 
Alphatauri Honda
+48.525

s

0
15
 
Alfa Romeo Ferrari
+50.162

s

0
16
 
Williams Mercedes
+50.882

s

0
17
 
Alfa Romeo Ferrari
+85.350

s

0
18
 
Alphatauri Honda
Did not finish
0
19
 
Haas Ferrari
Did not finish
0
NC
 
McLaren Mercedes
Did not finish
0
Source link