Gaming
Vegas Resorts Offer Perks to Staff for F1 Race • This Week in Gambling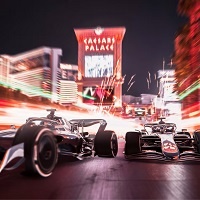 If employees at Las Vegas resorts were happy about getting a new contract, this should be downright thrilling for them! Caesars and the Venetian are offering several prizes that workers could win just for working during the Las Vegas Grand Prix this weekend.
What sorts of prizes are we talking about here? Well, the Venetian will offer cash awards, ranging from $500 all the way up to $10,000. There's even a car up for grabs, or the cash equivalent. That would be a Tesla Model 3 or $25,000. Not bad for your average Vegas resorts employee.
Meanwhile at Caesars, the prizes are a bit more vague. There seems to be several prizes involving comps at their spas and restaurants. Then there was a video of a Caesars executive standing beside what was called a "grand prize", which was a brand new BMW X3.
A spokesperson the The Venetian said that they understand this will be a huge undertaking, and they appreciate the extra effort of their workers. "We want the prizes and experiences for our team members to be over-the-top and reflect the same excitement that our guests will enjoy during this iconic week in Las Vegas."
To qualify for a prize, employees must work their regularly scheduled shifts (or on-call shifts) during the week of the Grand Prix. And they mean every shift. And consider this:  If Las Vegas resorts are able to give away all of this, we can only imaging the insane amount of money they stand to gain during this race.
Related
Source link