Shopping
lululemon Dual Pouch Wristlet In-Stock Online (Will Sell Out!)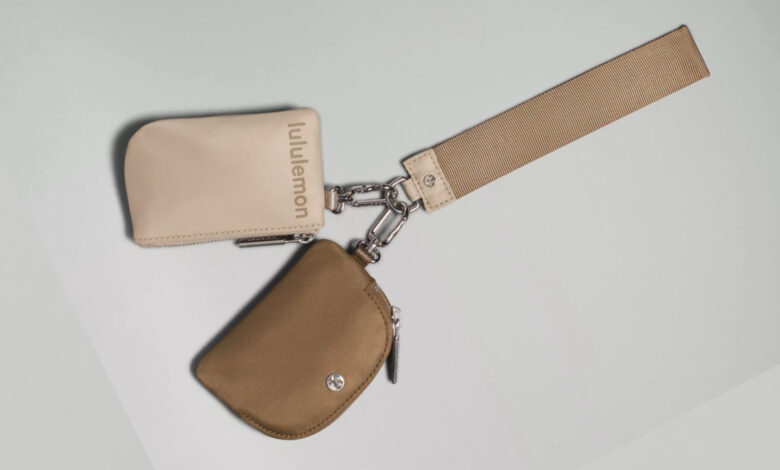 Grab the trendy lululemon Dual Pouch Wristlet before it sells out again!
This lululemon bag is the perfect accessory for college kids!
Hurry over to lululemon and snag their super popular Dual Pouch Wristlet in Allspice/Trench for just $29 shipped (regularly $48!). We have never seen these wristlets go on sale so now's the time to grab this deal before it sells out!
College students love these wristlets too as they are easy to carry and keep their ID, money, cards, and other essentials in without having to haul around another big purse or dig to find things in their backpacks!
---
If you are not a fan of the Allspice/Trench color, these other Dual Pouch Wristlets are back in stock for $48-$58 shipped in 7 different colors.
Each wristlet set includes two detachable zippered nylon pouches and a wide lanyard-style wrist strap. It's great for when you are running from class to class, can be easily slipped into your backpack or for taking to the gym or quick trips to the store!
You can keep all your essentials from your keys, chapstick, and even earbuds or tampons in the rounded pouch, and use the other pouch as a wallet for your ID, cards, and cash.
Best of all, you can easily detach either pouch and carry them individually or slip either one into your jacket pocket, belt bag or backpack when you don't want to use the wristlet.
If you already have lululemon's insanely popular Everywhere Belt Bags, this would be the perfect next accessory to buy! Or if you're looking for an easier way to carry your essential items in a smaller bag, the Dual Pouch Wristlet would be a great fit!
College kids will love the size, extra wide carry strap, and versatility of this Dual Pouch Wristlet for keeping up with all their essentials during the busy days of classes, activities, and work!
We bet you'll adore this accessory as much as Sara & these reviewers do…
"This little wristlet is super cute and perfect for the minimalist errand runner like myself. I can easily fit a few credit cards, my license and some cash in the slim pouch, and the other one fits my car key, chapstick, and house key perfectly with some room to spare. It's a bonus that they come off the strap handle too so I can fit one or even both of the pouches in another bag like my Lululemon belt bag or wherever I need to store them somewhere convenient like a beach bag. You get the great quality of Lululemon at a more affordable price with this set and when taken apart it feels like two bags in one!" Hip Sidekick, Sara

---
I'm so happy with this purchase. In the cream-colored pouch, I put my school ID, debit card, ID, and driver's license! In the pink one, I put a mini hand sanitizer and lipstick. It's really cute and fits everything I need. Also, it's really cute which is a bonus.
---
I just bought this online and it was delivered in two days. it's so easy to put my cards in the card pouch with room. I can fit so much in the other pouch. i can also hook my house and car keys onto the clip. it's easy to stuff in my school bag and in my jacket pocket. and it doesn't jingle like other bags.
---
Love this keychain wristlet! I needed something to hold my ID, card, ect while attending nursing school and this makes it so convenient.
---
Bought as a gift for the first day of school. My daughter loves it!
---
I love this pouch! It is stylish and very functional. Perfect for college students and everyday use.
Source link