Shopping
Contigo Travel Mugs 2-Pack Only $17.33 on Amazon (Reg. $29)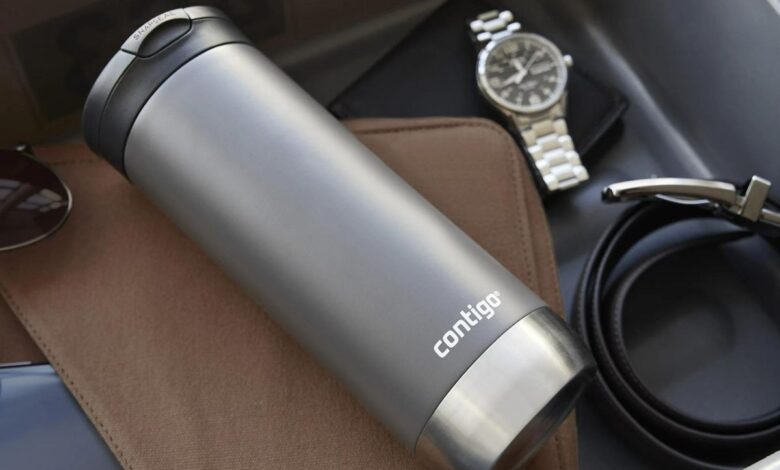 Keep Santa's coffee hot with this Amazon deal! 🎅
Pop on over to Amazon where you can grab this Contigo Steel Travel Mug 2-Pack for only $17.33 (regularly $28.99) – just $8.67 each!
These mugs are perfect for travel to keep your drinks warm in the mornings and cold in the afternoons! Each one also includes a splash-proof lid so you can pour your cup of coffee on the way out the door and enjoy it in the car without worrying about spills.
Check out these easy Contigo mug deals…
Here are some great reviews…
I bought this Huron model for my carry-on hand luggage/backpack which has a side pocket for a water bottle. When I'm traveling it hurts my heart to spend so much money at the airport to buy single-use plastic bottled water, so I always carry a Contigo with me. I need my travel bottle to be lightweight, leakproof, easy to use/refill, and easy to clean.
---
I have had another one like this for over 5 years. I dropped it one too many times on the concrete and it would no longer stand up. This set is just slightly more narrow and taller than my previous one, but that is ok. It keeps my ice water cold for 6 hours and my hot stuff hot for 8. This is the only travel mug I've ever had that is absolutely leakproof. I also like that it doesn't have the metal spring on the inside to "open" the spout to drink. I've always hated the springs as they are prone to rusting and collecting germs more than this style. I've never had a problem with mold or retaining stains or smells.
---
About the writer:

Kelli is a content writer with a degree in English Education from Penn State University. As a mom and a former middle school English teacher, she has spent the last 25 years looking for good deals for her home and the classroom.
---
Source link