Gaming
Nevada Hotels Failed to Intercede for Sex Trafficked Teen: Lawsuit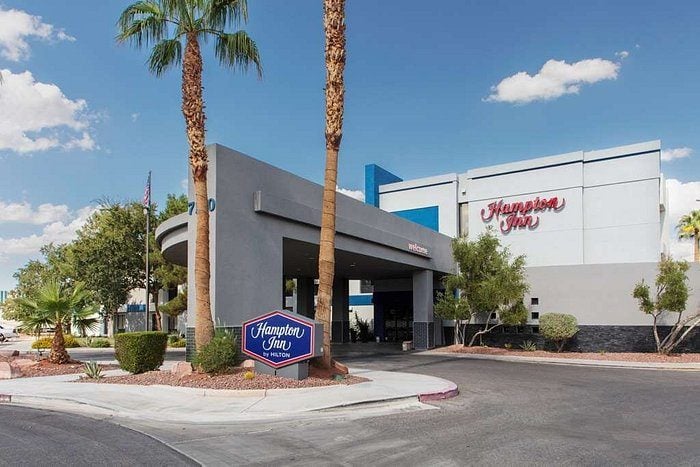 Posted on: November 16, 2023, 09:29h. 
Last updated on: November 16, 2023, 10:28h.
Staff at the Hampton Inn Las Vegas/Summerlin and Palms Casino Resort didn't stop concerning sexual activity involving a 16-year-old, according to litigation filed this week.
The Las Vegas Review-Journal reported that the teenage girl, who was given the pseudonym of Sarah in the lawsuit, was allegedly taken to the Hampton Inn for sexual activity, often many times a week, beginning in 2019. The encounters typically involved the same man, the report said.
She was observed by hotel employees, the suit claims.
"The staff did appear to notice her — to the point that Sarah texted her traffickers about the receptionist staring at her, and how scared it made her," the lawsuit stated. "Yet, at no point during Sarah's year of suffering did any Hampton Inn employee even ask Sarah what she was doing there."
Recruited for Porn
The lawsuit further alleges that the girl and two other victims were invited to the Palms to have their pictures taken during what was promised to them to be a "photo shoot."
Men, they met at a concert, asked them to go to the Las Vegas hotel-casino. When they got there, the men attempted to get them to act in a pornographic film, the Review-Journal reported.
The girls fled the hotel and one of them revealed the incident to her mother, who telephoned the casino's security office.
A likely next step in the litigation is the parties named in the lawsuit will file responses to the allegations made in the complaints.
The lawsuit seeks unspecified damages. If the case proceeds to trial, evidence likely will be presented about any suffering the teenage victim endured from the alleged incidents.
The plaintiff is represented by The 702 Firm, which is located in Las Vegas.
Societal Issue
The firm argues there is a broader issue related to the allegations.
We believe the Nevada Legislature addressed an important societal issue by enacting laws against human trafficking," Attorney Michael Kane, who represents the plaintiff, said in an email to the Review-Journal. "We aim to ensure these laws are faithfully carried out."
The lawsuit, filed in Clark County District Court, names the owners of the Hampton Inn, a Hilton brand, and Hilton-related companies. It also was filed against Red Rock Resorts, which owned the Palms in 2019, and current owners, the San Manuel Band of Mission Indians. The alleged trafficker is also named.
Casino.org reached out to the Palms, Hilton, Red Rock Resorts, and the San Manuel Band of Mission Indians for comment. No immediate statements were released.
Source link