Gaming
Louisiana Casinos Continue Struggles, Gaming Revenue Down
Posted on: November 17, 2023, 02:11h. 
Last updated on: November 17, 2023, 02:12h.
Louisiana casinos continued their losing streak in October.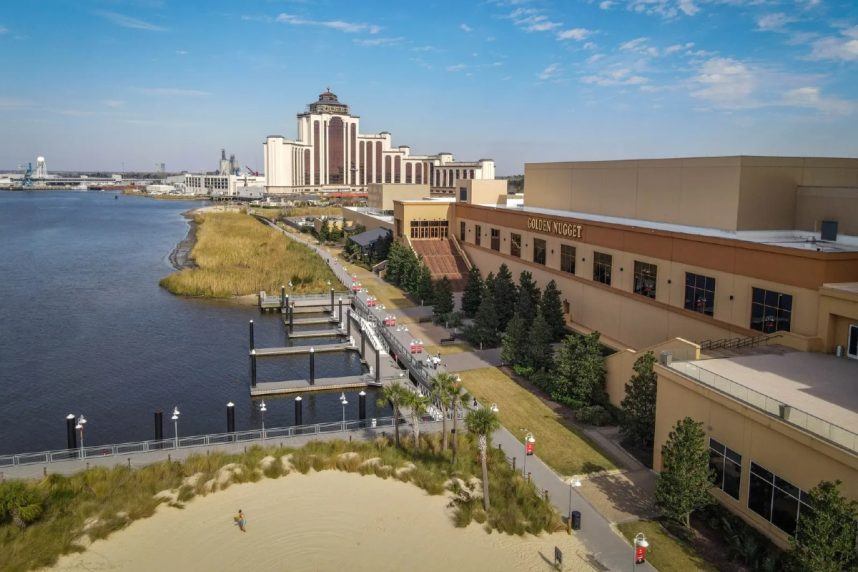 The Louisiana Gaming Control Board this week reported that gross gaming revenue (GGR) from the state's 13 riverboats and two brick-and-mortar casinos totaled approximately $174.5 million. The revenue includes gaming win from slot machines, table games, and sports betting.
October's win represented a 2.5% year-over-year decline from October 2022. It marked the ninth consecutive month where gaming revenue declined from the same month in the previous year.
Market Report
The Lake Charles market and its three riverboat casinos — Golden Nugget, L'Auberge, and Horseshoe — led the way in October with GGR of roughly $63.4 million. That represented a decline of 4.2% from October 2022.
The boats in the Shreveport/Bossier market — Boomtown, Bally's, Horseshoe, Sam's Town, and Margaritaville — combined to win $44.8 million. Shreveport/Bossier was one of the bright spots last month, as that win represented a year-over-year GGR increase of 3.6%.
The New Orleans market consisting of Harrah's New Orleans, one of the state's brick-and-mortar casinos, and Boomtown and Treasure Chest, won $39.9 million. That's a 12.2% year-over-year drop. Harrah's accounted for the bulk of the market win at $19.6 million, but that represents a 5.1% decline from October 2022.
Baton Rouge gaming win totaled $20.6 million — a 13% surge. The recent opening of the reimagined Queen of Baton Rouge, which is now a land-based casino following an $85 million investment, fueled the market growth. The Queen's revenue spiked 51% to about $6.4 million. The L'Auberge accounted for most of the remaining Baton Rouge GGR at $13.4 million, as the Belle won only about $800,000.
Slots at the state's four racetracks — Delta Downs, Louisiana Downs, Evangeline Downs, and the Fair Grounds — combined to win roughly $22.3 million. That's a 13% loss from October 2022 when the tracks generated nearly $25.7 million in slot win.
Oddsmakers kept about $3.25 million of the $32.8 million in retail bets they took, a 28% year-over-year drop. Online sportsbooks fared better, as they kept $39.2 million of the $276.2 million in bets wagered. That represented a 14% increase in mobile sports betting hold from October 2022.
Possible Reason for Ongoing Declines
Gaming is flourishing across most of the US. The American Gaming Association reported this week that commercial gaming revenue in the third quarter topped $16.1 billion. The industry is on pace to report its third consecutive year of record gaming revenue.
So, why is Louisiana's gaming industry struggling? Matt Roob, senior vice president of analysis for Spectrum Gaming Group, a Pennsylvania-based gaming consultancy, believes video poker — which isn't counted in the LGCB monthly gaming tally — continues to find favor with gamblers.
Video poker machines operate inside bars, restaurants, hotels, off-track betting parlors, and truck stops. There are 1,390 video gaming locations across the state with 11,834 terminals as of October.
Video poker revenue has shot up from $623.8 million in 2019 to $839.2 million in 2021.   
People may be shifting their play and staying closer to home," Roob told The Advocate in May 2022.
The machines, however, also experienced a bit of a rollback in 2022, as the gaming win fell to about $810 million.
Source link