Shopping
LifeStraw Personal Water Filters Only $9.99 on Amazon (Regularly $20)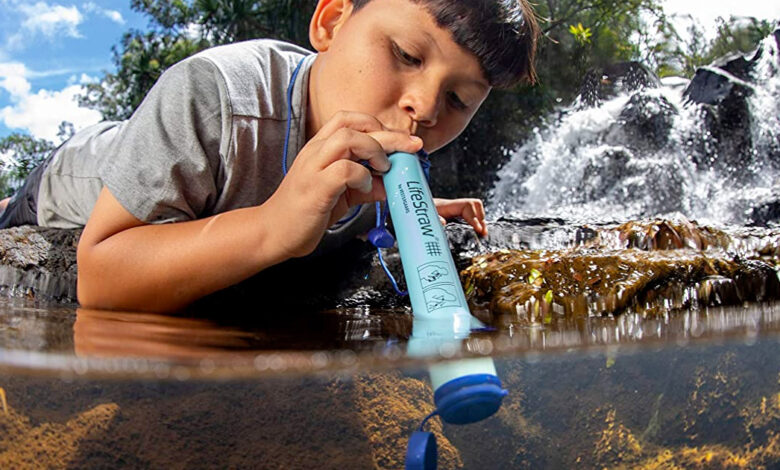 Amazon will prepare you for all of life's journeys!
For a limited time, hurry over to Amazon where you can score 50% off LifeStraw Personal Water Filters during their Black Friday sale!
These travel-friendly straw water filters are designed to make contaminated water safe to drink and prevent most waterborne diseases by removing 99% of bacteria (like E.coli), parasites (like Giardia and Cryptosporidium), and microplastics. They allow you to drink directly from lakes, rivers, and streams, so add these to your camping gear and emergency preparedness kit!
Each straw will last for up to 5 years with proper use and maintenance, and they have an unlimited shelf life – that means you can stock up NOW while they're on sale. 🙌🏼
Check out these deals…
Sound too good to be true? Take it from this review…
This thing is no joke! I took it backpacking on Maine's Bigelow range. When I ran out of the water I brought, I was A-ok with this. Just bring a wide-mouth bottle to fill with water you find. On top of one of the lower peaks, I drank from the most disgusting-looking crevice filled with brown scum.
I thought, this is going to be safe, but taste horrid. WRONG. TASTED LIKE THE FRESHEST SPRING WATER. Better than any tap. I'm from Maine, and I've tasted plenty of water right from mountain springs, so take my word. One caution: it can be a little challenging to start. You have to prove it by soaking. If it still doesn't work, blow into it a bit.
Get one for your outdoor adventures, and one for your bug-out bag, which everyone should have in case of natural disaster (or apparently civil war, because the world seems to have gone mad).
Source link