Gaming
Las Vegas Monorail to Help with F1 Transportation • This Week in Gambling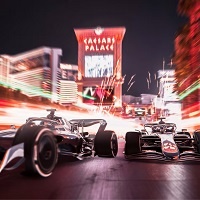 The Las Vegas Monorail offers fans a quick and convenient F1 transportation option for the inaugural Las Vegas Grand Prix, taking place Thursday, 16 November to Saturday, 18 November. The all-electric system features seven stations along Las Vegas Boulevard, with three providing direct access to race zones. Those include Harrah's/LINQ Station, Flamingo Station, and Horseshoe/Paris Las Vegas Station.
To better accommodate the influx of race enthusiasts, the Monorail has adjusted its hours and will operate continuously from Tuesday, November 14 at 7 a.m. to Monday, 20 November at 3 a.m. Monorail trains will arrive at each station every 5-12 minutes. Train frequency will be based on demand for service. Discounted Monorail tickets specifically for F1 transportation, and can be downloaded to a mobile device.
Las Vegas locals can purchase one-way tickets for $1 by showing Nevada identification at each of the Monorail station customer service booths except Boingo Station at the Las Vegas Convention Center. On race days, customer service hours have been extended to 11 a.m. to 11 p.m. On all other dates, customer service hours can be found here.
Monorail ticket holders can enjoy more than just convenient F1 transportation. Over the entire race weekend, ticket holders are invited to take advantage of the "Show Your Ticket & Save" program, which provides discounts on other Las Vegas shows, attractions, restaurants and more!
Related
Source link