Celebrity
Her Battle With Dementia Explained & Updates – Hollywood Life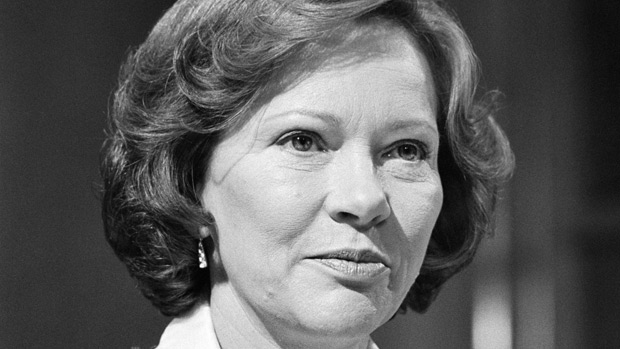 The Carter Center announced that Rosalynn Carter had been diagnosed with dementia in a statement on May 30, 2023.
It's not clear when Carter was diagnosed with dementia.
The center announced that Carter had been visiting with loved ones through her battle with dementia.
In November of 2023, it was announced that she's entered hospice care alongside her husband, Jimmy Carter.
Former First Lady Rosalynn Carter, 96, was announced to have been diagnosed with dimension on Tuesday, May 30, 2023. The Carter Center revealed the former first lady's diagnosis came just three months after it was revealed that her husband, former President Jimmy Carter, 99, was in hospice care. The Carter Center also revealed that the family hoped that sharing Carter's diagnosis would keep families having "important conversations" both with their loved ones and doctors.
While the Carter Center didn't share many details about the former first lady's diagnosis or how long she's been struggling with dementia, many shared well wishes for her on social media. The Center said at the time there likely wouldn't be more details provided. "We do not expect to comment further and ask for understanding for our family and for everyone across the country serving in a caregiver role," they said in the statement.
On November 17, 2023, news emerged that she's entered hospice care alongside her husband at their home in Georgia. Find out more about Carter's diagnosis and her current health situation here.
Rosalynn Carter Diagnosed With Dementia
Rosalynn's family shared a statement, explaining that she was diagnosed with dementia through the Carter Center, but they said that she seemed in good spirits. "The Carter family is sharing that former First Lady Rosalynn Carter has dementia," they said.
The center continued and spoke about the former first lady's own philosophy about caregiving. "As the founder of the Rosalynn Carter Institute for Caregivers, Mrs. Carter often noted that there are only four kinds of people in this world: those who have been caregivers; those who are currently caregivers, those who will be caregivers, and those who will need caregivers. The universality of caregiving is clear in our family, and we are experiencing the joy and the challenges of this journey," they said.
What Is Dementia?
Dementia is a generalized term for memory loss, but many different diseases may cause it, most commonly Alzheimer's, per the National Institute on Aging. The Carter Center did not reveal what type of dementia the first lady was diagnosed with. The forms of dementia that people can experience can progress as time goes on, beginning with forgetfulness such as short-term memory, but it can cause people to become more reliant on others to keep track of different functions of life, per the Alzheimer's Association. 
Dementia is caused by damage to brain cells and neurons which can make thinking more difficult. Symptoms vary from case to case, but they include memory loss, confusion, getting lost in familiar areas, repeating phrases and questions, acting impulsively, and more.
How Long Has Carter Been Sick?
It's not clear how long that Carter has been battling dementia for, but the family released a statement revealing that she had been diagnosed on May 30, 2023. Besides dementia, Carter has had a few other health issues in the past. In April 1977, she had a nonmalignant breast tumor removed, during her husband's presidency, per The New York Times. She also underwent an hour-long gynecological surgery in August 1977. Not many details were shared, but it was said that it was a "routine" surgery and a "private matter," per The Washington Post. 
How Is Carter Doing Today?
As The Carter Center revealed in their statement, Rosalynn "continues to live happily at home with her husband, enjoying spring in Plains and visits with loved ones." The news about the former first lady's diagnosis came months after the Carter Center revealed that her husband Jimmy Carter had started receiving hospice care on February 18, 2023. "After a series of short hospital stays, former U.S. President Jimmy Carter today decided to spend his remaining time at home with his family and receive hospice care instead of additional medical intervention," they said in a statement.
As the statement about Rosalynn continued, the Carter Center mentioned the former first lady's legacy as a mental health advocate and hoped that sharing her diagnosis would help inspire others who may be struggling. "We recognize, as she did more than half a century ago, that stigma is often a barrier that keeps individuals and their families from seeking and getting much-needed support. We hope sharing our family's news will increase important conversations at kitchen tables and in doctor's offices around the country," they said.
On November 17, 2023, the Carter Center released a statement via social media announcing that Rosalynn has entered hospice care. "On behalf of Jason Carter, grandson of President and Mrs. Carter: Former First Lady Rosalynn Carter has entered hospice care at home. She and President Carter are spending time with each other and their family," the Twitter statement read. "The Carter family continues to ask for privacy and remains grateful for the outpouring of love and support."