Entertainment
Chrisean Rock Gives Update On Son's Health, Shows Off $40K Pacifier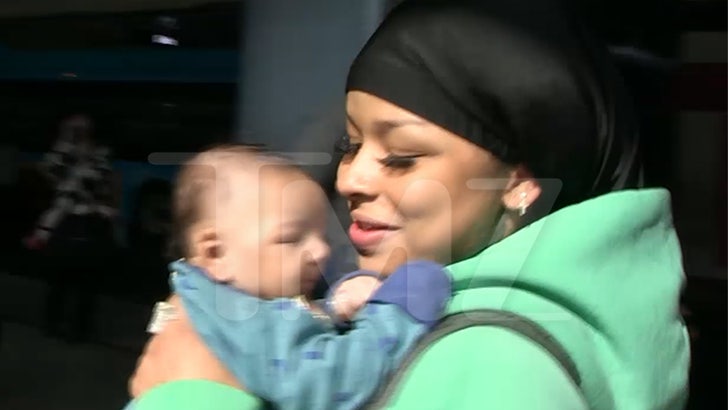 TMZ.com
Chrisean Rock says don't believe everything you read about her — she tells TMZ Hip Hop she's thriving in motherhood, her son with Blueface is doing much better and the little guy even has some celebratory bling!!!
We caught up with Chrisean and Chrisean Jr. Thursday at LAX, and the embattled reality star tells us she's been getting a lot of love from supporters, and earning lots of money these past few months.
She has a pretty flashy receipt to illustrate that point — her baby boy's diamond-encrusted pacifier, which she reportedly dropped $40K to get.
Chrisean says she wanted to celebrate 3 months of motherhood, and added, "I fell in love with my son so bad, I can't help it."
Much fuss was made about Chrisean's untapped parenting skills when the baby was born … Blueface accused her of neglecting Jr.'s need for hernia surgery, and she was also recorded nearly dangling the child inside a Walmart.
Chrisean didn't seem to have any issues handling her son while speaking with us and said his hernia surgery was successful.
Motherhood aside, Chrisean is, in fact, now a hitmaking artist — her collab with Lil Mabu, "Mr. Take Ya B*tch," debuted on the Billboard Hot 100. Ok, it was only at No. 96, but hey, it's a start.
Believe it or not, that's better than some rappers who've been releasing music for years!!!
Source link