News
Santos Drops Re-Election Bid After Brutal Ethics Report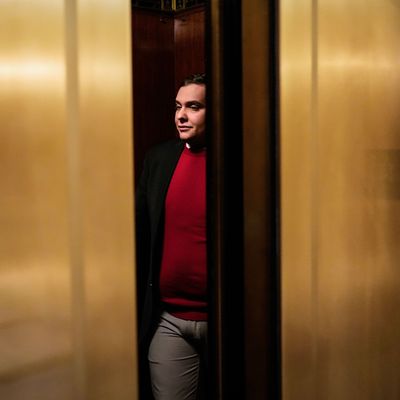 Photo: Drew Angerer/Getty Images
After House Ethics Committee released its long-awaited report on George Santos Thursday morning, concluding that the freshman congressman committed "grave and pervasive campaign finance violations and fraudulent activity," Santos told Semafor that he would not run for re-election in 2024. The question now is whether he'll last another year in Congress.
In a statement, Chairman Michael Guest and ranking member Susan Wild said the panel's investigative subcommittee discovered "substantial evidence" that Santos knowingly used campaign funds for personal reasons, filed false or incomplete reports to the FEC and violated the Ethics in Government Act. "The Committee concurs with the ISC's determination that Representative Santos' conduct warrants public condemnation, is beneath the dignity of the office, and has brought severe discredit upon the House," they wrote. The report was forwarded to to the Department of Justice.
Its release marked a a new stage of vulnerability for Santos who had, so far, managed to elude any significant punishment from Congress. Earlier this month, the congressman survived a vote to expel him from the House sponsored by many of his fellow New York Republican colleagues. The vote failed to garner the two-thirds majority needed for its passage, with many members voicing concern about getting out in front of the Ethics Committee's ongoing investigation.
But with the committee's findings now public, that calculation could change significantly. Congressman Anthony D'Esposito, who authored the expulsion resolution, previously suggested that he might reintroduce the measure following the release of the Ethics report when it might receive more support.
"In two weeks, we will read the ethics report, and, you know, you don't need to be a retired New York City detective to understand that the report is probably not going to be good, and we'll go from there," he said, following the vote.