Celebrity
Prince William and Prince Harry's Rift Deepens, Says Author – Hollywood Life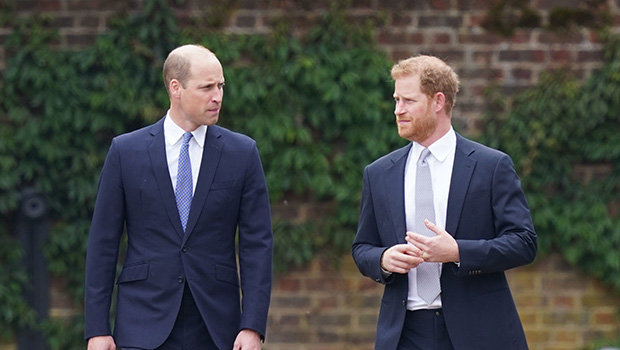 Unfortunately, it seems like there's little chance of mending the wounds between Prince William and Prince Harry, at least according to author Omid Scobie. The Endgame writer shared his thoughts on the brothers' relationship in an interview with People on Wednesday, November 15. Amid their deepening rift, Omid spoke about how the brothers' perspectives have changed with time.
The author explained how Harry and William's views, especially about the operation of the Royal Family, have changed over time. "These were two men who once upon a time were firmly aligned in their outlook. One of them had to move on to also protect the crown," he told the outlet. "There's a real chance here to learn and adapt to modern society and also make up for mistakes of the past."
Omid also revealed how some members of the firm view the Duke of Sussex, especially considering his recent revelations about the family and the inner-workings of the monarchy. "In the eyes of some within the institution, Harry is a threat to the crown. His freedom to exert his own thinking outside of the confines of the institution has made him the enemy," he said.
Nearly a year after Prince Harry released his tell-all memoir, Omid admitted that he felt like "there's no going back" for the brothers. "I saw Harry's release of Spare as his last attempt at telling his family how he's felt for years," he said.
Following Harry's book hitting bookshelves, there were many reports of tension within the Royal Family, especially between him and Prince William. While Harry has skipped out on many different Royal engagements in recent years, he did attend his dad King Charles' coronation in May, but it was reported that the brothers didn't speak to each other at the event.
Despite their rift, Harry and William did come together for an event honoring their late mother, Princess Diana, in June. They each appeared virtually for the 2023 Diana Awards and included messages about their mom, who died in 1997.
Source link