Gaming
New Las Vegas Durango Casino Delays Opening • This Week in Gambling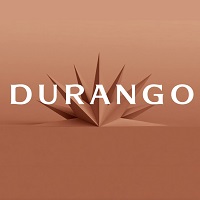 The amazing new Durango Casino has been getting a lot of attention lately. The Station Casino project was slated to open just before Thanksgiving, but that's not going to be the case. And while Station has offered no specific explanation for the delay delayed, they did say it was to "ensure a first-class opening of the property."
Their new sign was illuminated back in August, and the property has already made a huge difference for the city by adding over 1,000 new jobs. Station views their newest resort as a step in a new direction as they emerge from the Covid closures. The company philosophy seems to be to cut away the old and build the new.
Those anticipating the opening on November 20th will have to make other plans and re-book their rooms for another time. The new launch date for the Durango Casino is now set for December 5th, and reports are that only half the rooms are completed at this point, while the more expensive suites a long way from being ready.
Station, which is owned by Red Rock Resorts, is up against a hard deadline in this case. They really do not want to push the grand opening back any further, due to the holiday season and the grand opening of another Las Vegas resort, the Fontainebleau. That property is slated to open on December 13th.
The Durango Casino is an important property for Station. This marks the first opening for them after closing Texas Station, Fiesta Rancho and Fiesta Henderson during the pandemic. The property is located just ten minutes away from the bustle of The Strip, and features 15 restaurants, several bars, a resort pool with cabanas, over 200 hotel rooms, and free parking.
Related
Source link