Celebrity
Julie Bowen Opens Up About Her 'Badass' Fight Scene in 'Totally Killer' – Hollywood Life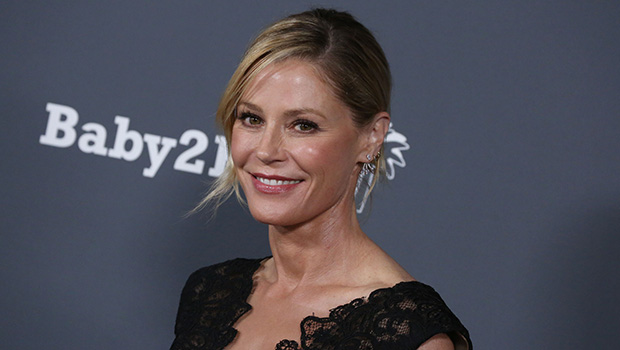 Julie Bowen is known for countless film and TV roles, but her latest performance in Blumhouse's Totally Killer made her feel like a total "badass," she told Hollywood Life during an exclusive video interview. The Modern Family alum, 53, described the process of choreographing her epic fight scene while promoting her partnership with Life Cereal at the Santa Monica Pier.
"I did Totally Killer for the fight scene. That is why I wanted it," Julie revealed. "No one's ever asked me to, like, get beat up [for a movie]. That was super fun. I really, really enjoyed it. And I think most people don't see it coming."
The comedy-horror movie stars Kieran Shipka as Jamie who travels back to the 1980s after her mom, Pam (portrayed by Julie), is killed by the local "Sweet 16 Killer" — but Pam doesn't go down without a memorable and lengthy fight at the beginning of the Prime Video movie.
"That was super fun to do," Julie told Hollywood Life. "It's an '80s flashback movie, and I get to be a total badass. And just to have that one scene where I get to really fight … my training and stuff was really, really fun and challenging because I have no rhythm or dance skills, and [fighting] is a lot like dance. So, they worked with me very patiently." 
Now, the Primetime Emmy Award winner is gearing up to resume filming her upcoming Peacock series, Hysteria! Julie noted that they have five more episodes to work on from the satanic panic drama series, which also stars Anna Camp, Emjay Anthony, Chiara Aurelia, Kezii Curtis and Nikki Hahn. Production for the show shut down in Georgia earlier this summer due to the WGA and SAG-AFTRA strikes. The unions went on strike against the AMPTP over multiple issues within the industry, such as fair wages and streaming residuals for writers, actors and other performers, and the use of artificial intelligence. 
As an experienced actress, Julie explained that the "streaming versus network" dynamic has caused a huge change in show business. She also pointed out that many actors have seen their "whole pay structure" decrease "when residuals are gone" but noted that she is hopeful that SAG-AFTRA managed to work this out with the AMPTP as part of its tentative deal. 
In addition to preparing to return to the set of Hysteria!, Julie opened up about her reason for partnering with Life Cereal and the brand's nationwide hotline to provide parenting tips. 
"Doing press for a company or for anybody can be really challenging if you don't believe it," the Boston Legal alum acknowledged. "I don't want to be phony and false. I'm selling something that is … real to me." 
Julie also made sure to provide her own parenting tips — as she is a mom to three teenage boys — while also pointing out that she would love to hear some advice from other parents. 
"I need parenting tips," she joked before adding,"All of my tips are about making sure that you get everything ready the night before. The night before is your best friend. The morning is not your best friend. It's the worst time to get anything done." 
Source link