Gaming
Canadian Casino Guard Murder Suspect Is Teenager
Posted on: November 13, 2023, 08:56h. 
Last updated on: November 13, 2023, 11:37h.
Authorities are on the lookout for a 17-year-old suspect who's believed to have killed a security guard last month at Ontario's Pickering Casino Resort.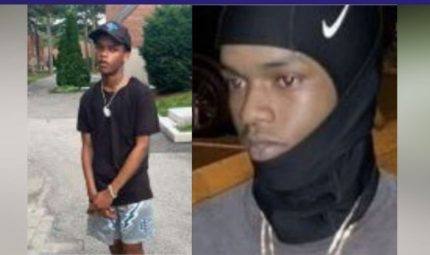 Tyjae Nosworthy-Smith is being sought in connection with the October 9 murder of Michael Ferdinand, 34.
Durham Regional Police (DRP) last week identified Nosworthy-Smith as a suspect in the killing. They want to charge him with second-degree murder, according to CBC News.
We are pleading for the public's assistance in locating him," DRP Detective Sgt. Brad Corner told Canadian reporters last week.
Nosworthy-Smith is a Black male, about 5 feet, 8 inches tall, and 110 pounds. He has a tattoo on his left elbow that reads "Chantelle." He's also known by a nickname of "Baby2."
Nosworthy-Smith may be residing in the Jane and Finch area of northwestern Toronto, police said.
Authorities warned the public that Nosworthy-Smith is armed and dangerous. No one should approach him, but instead immediately call 911.
He was identified as a suspect after detectives interviewed witnesses and sorted through surveillance video.
Other Suspects
Other suspects connected to the shooting could be identified later. It appears the shooter or shooters fired "numerous" bullets at Ferdinand while he was on duty inside the casino building.
Authorities have yet to release a motive for the murder, which took place as Canadians celebrated their Thanksgiving Day.
We now owe it to [Ferdinand's] family, friends and co-workers to bring those responsible to justice," Corner was quoted by CBC News.
Ferdinand was rushed to a trauma center after suffering critical wounds, but his life couldn't be saved.
Fundraiser for Family
A GoFundMe page to assist Ferdinand's family was set up following the murder. It has raised $37,390 as of Monday morning.
Our brother was taken from us … way too soon by a senseless act of gun violence that had no reason to ever be escalated to that extent," another casino security guard, Viny Cuellar, said on the GoFundMe page. "Mike was simply doing his job and ensuring the protection and security of his team and everyone else's lives who were in the casino that night, [or] have ever been to the casino or ever would have been to the casino."
All proceeds from the fundraising effort will go to the guard's widow, Mara, and other relatives to "help ease the pain, and help the financial burden of losing the irreplaceable Mike Ferdinand."
About Pickering Casino Resort
The gaming property is located near Church Street and Highway 401 in Pickering, about 28 miles east of Toronto.
The casino is operated by Great Canadian Gaming Corporation, which is the largest operator of land-based casinos in Ontario.
Source link