Celebrity
Rob Kardashian Surfaces in Rare Appearance From Dream's Birthday – Hollywood Life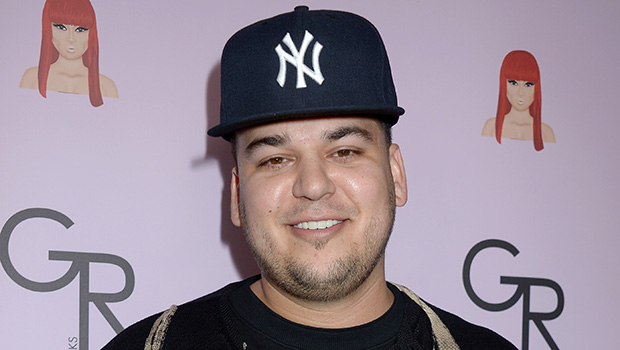 Rob Kardashian is rarely seen in public nowadays, but fans caught a quick glimpse of him in the background of his daughter Dream's 7th birthday party. Thanks to Rob's sister Khloé Kardashian, social media users saw him celebrating Dream's special day over the weekend.
In one clip that Khloé, 39, shared to her Instagram Stories, Rob, 36, was spotted wearing a black T-shirt, shorts and sneakers with a dark blue baseball cap standing in the backyard behind the kids who celebrated his 7-year-old's party. That wasn't the only appearance he made on his sister's social media, though. Khloé also uploaded a clip of her son, Tatum, playing in a ball pit, and Rob's voice was heard gushing, "Chubby cheeks." 
Dream had an epic soiree with friends and family as the weekend kicked off. In other clips and snapshots, fans saw Dream's incredible three-tier cake and an all-pink makeup station for her friends. The young party guests even got to wack a pink piñata in the shape of the No. 7, and most were dressed in pink outfits to match the party theme. 
Khloé previously opened up about her close relationship with Rob and his daughter. In July, the Kardashians star took to her Instagram Stories to write, "I love ALL of my nieces and nephews more than I can express. Dream and I are particularly close. My brother and I are extremely close. I am with Dream all the time because I'm with my brother all of the time. I love her beyond measure."
At the time, it appeared that KoKo was responding to criticism that she received for calling herself a "third parent" to Dream during an episode of her Hulu series. Rob shares Dream with his ex Blac Chyna (real name: Angela White). She has had a tense relationship with the Kardashian-Jenner family for years. Khloé, however, clarified in a separate Instagram Stories note that she wasn't trying to exclude Chyna as Dream's mother. 
"I hate how something so sweet as Dream's 6th birthday is getting twisted," the Good American founder wrote at the time. "Rob is doing the best he can as a parent and in life. Angela is doing the best she can as a parent and in life. I am doing the best I can as a parent and in life. We are ALL trying to do our best in life. Our children are healthy and happy! Most of all they are LOVED!! LOVED by everyone in our tribe."