Entertainment
Former Raiders Star D.J. Hayden Dead At 33 After Car Crash In Houston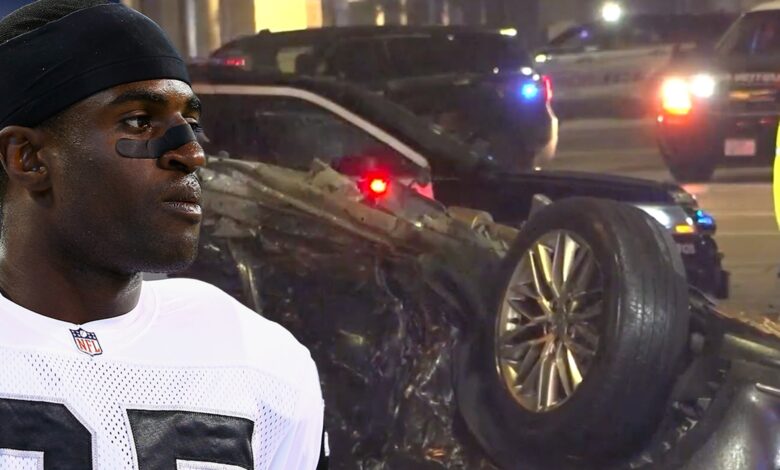 Former NFL cornerback D.J. Hayden — who was a first-round pick in the 2013 draft — was reportedly killed in a horrific car crash in Houston that claimed six lives.
The devastating accident happened at 2 AM on Saturday according to Houston Police Department's Assistant Chief Megan Howard and it involved an Acura SUV and a Chrysler 300 that ran a red light on Fannin Street.
"It appears to be going very fast, high velocity," Chief Howard said during the press conference. "At the scene, there were a total of four individuals pronounced deceased."
Chief Howard said another four were sent to the hospital … sadly, two of them died later.
"We have a total of five males deceased, one female deceased," Chief Howard said.
According to Joseph Duarte of the Houston Chronicle, one of the deceased is former NFL player Hayden who played for the Raiders, Lions, Jaguars, and Washington.
Prior to the NFL, Hayden played two seasons (2011, 2012) at the University of Houston … and during his senior year, he had a near-fatal injury when the inferior vena cava in his heart was torn after a hit during practice.
He survived the incident and was drafted as the 12th overall pick in the 2013 NFL Draft.
D.J. logged 328 tackles, 4.5 sacks, 4 interceptions, and 4 forced fumbles in his nine-year career.
Another football player was also killed in the crash … defensive back Zach McMillian who also played for the UH Cougars.