Celebrity
Quotes From His Book – Hollywood Life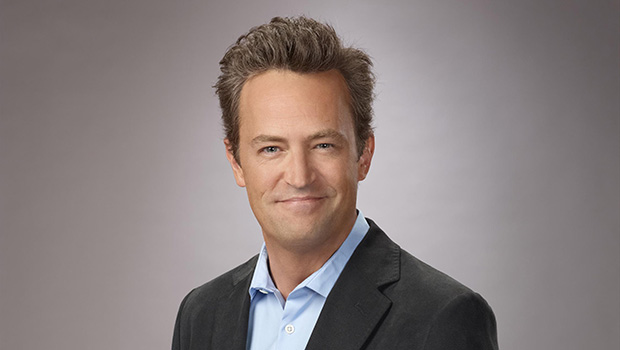 Matthew Perry previously said he didn't "want Friends to be the first thing that's mentioned" about him when he died, but rather that he wanted "to help people" struggling with addiction during his 2022 interview on the "Q With Tom Power" podcast. At the time, the late American-Canadian actor was promoting his memoir, Friends, Lovers and the Big Terrible Thing, which explores his past relationships, family life and substance abuse.
Matthew Had a '2 Percent Chance to Live' After OxyContin Abuse
While promoting his book, Matthew revealed to PEOPLE the shocking statement the hospital told his family when he ruptured his colon after using OxyContin in 2019. "The doctors told my family that I had a two percent chance to live," he explained. "That's the time I really came close to my life ending." 
In his book, the former Odd Couple actor rehashed his diagnosis and the subsequent seven-hour surgery. His experience resulted in a coma that lasted two weeks.
"I will have to live out the rest of my days knowing that my mother and others heard those words," Matthew wrote, referring to when the doctors believed he wouldn't survive. "I had realized that my greatest fear had come true, which is that I did this to myself."
As a result of his drug abuse, Matthew revealed he had been "in a mental institution, gone to therapy twice a week for thirty years" and had "been to death's door." 
Why He Almost Didn't Play Chandler on 'Friends'
When casting calls were sent out for Friends — initially titled Friends Like Us — Matthew nearly didn't audition due to his contract with the show L.A.X 2194. 
"I was devastated. When I read the script for Friends Like Us, it was as if someone had followed me around for a year," the Massachusetts native explained, before adding, "I was Chandler." Once L.A.X 2194 wasn't picked up for a season, Matthew landed his role as Chandler. 
His Substance Abuse on the Set of Films and Shows
Matthew described how he worked on his 2002 film, Serving Sara, while taking drugs and drinking vodka. 
"Every day, I would show up to set, pass out in my chair, wake up to do a scene, stumble to set, then just basically scream into a camera for two minutes," Matthew wrote. "I needed to make real amends … so, I recorded my slurred parts for the entire movie, which meant I looped the entire movie. Then, I committed to doing the most press possible in the history of press, bending over backward to make things right." 
After he was cast in Friends, Matthew struggled to stay sober during his 10 years on the show. In his book, the 17 Again actor revealed that the only time he was sober was when he shot season 9 of the comedy series. During season 7, Matthew's character, Chandler, marries Monica (Courteney Cox). In Matthew's memoir, he remembered going to rehab while working on those scenes. 
"I married Monica and got driven back to the treatment center — at the height of my highest point in Friends, the highest point in my career, the iconic moment on the iconic show — in a pickup truck helmed by a sober technician," Matthew noted. 
Why Matthew Broke Up With Julia Roberts
Though it was a short-lived romance, Matthew had a high-profile relationship with Julia Roberts in the 1990s. They fell in love after Matthew reached out to Julia to find out if she would appear in an episode of Friends. 
"Three or four times a day, I would sit by my fax machine and watch the piece of paper slowly revealing her next missive," the Whole Nine Yards actor recalled. "It was like she was placed on this planet to make the world smile, and now, in particular, me." 
Despite enjoying a sweet relationship with her, Matthew decided to call things off with the "biggest movie star in the world" because he felt that he would never be "enough" for her. 
"I was not enough; I could never be enough; I was broken, bent, unloveable," he wrote in his memoir. "So, instead of facing the inevitable agony of losing her, I broke up with the beautiful and brilliant Julia Roberts." 
Why He Didn't Appear in 'Don't Look Up'
Matthew wanted to land dramatic acting roles after Friends came to an end. Though he initially struggled to find a successful job, he was approached by filmmaker Adam McKay to portray a journalist in the hit 2020 Netflix film Don't Look Up. However, Matthew was in a rehab facility in Switzerland battling addiction and undergoing surgery. 
"Being in Don't Look Up didn't work out because my life was on fire, but I learned an important lesson: I was hirable in something big without putting on a show," Matthew pointed out in one excerpt from his book. 
Jennifer Aniston 'Didn't Want' to be in 'Friends' Anymore
Matthew claimed that while the Friends cast agreed to end the show, Jennifer was the one who already decided she "didn't want" to do it anymore.
"The truth was, we were all ready for Friends to be done. For a start, Jennifer Aniston had decided that she didn't want to do the show anymore, and as we all made decisions as a group, that meant we all had to stop," he wrote. "Jennifer wanted to do movies; I had been doing movies all that time and had The Whole Ten Yards about to come out, which was sure to be a hit. … Even though it had been the greatest job in the world, the stories of Monica, Chandler, Joey, Ross, Rachel and Phoebe had all pretty much played out by 2004."
If you or someone you know is struggling with substance abuse, contact the Substance Abuse and Mental Health Services Administration (SAMHSA) National Helpline at 1-800-662-HELP (4357).
Source link