Celebrity
Jenna Bush Hager Reveals Her Kids Call Her by Her First Name – Hollywood Life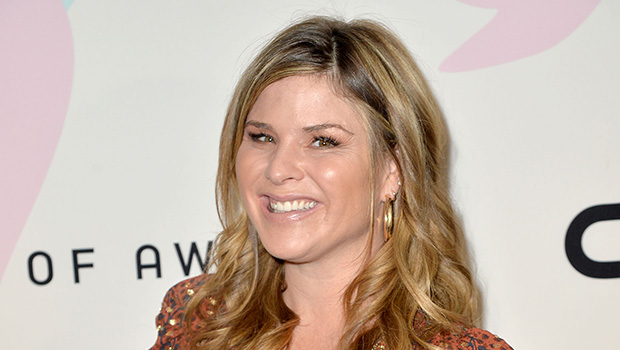 Jenna Bush Hager doesn't go by "mom" to her three children. The 41-year-old welcomed her sister, Barbara Pierce Bush, as a guest co-host on the November 9 episode of Today with Hoda and Jenna and revealed that her kids — Mila, 10, Poppy, 7, and Hal, 4 — call her by her first name.
"My children call me Jenna," she said, to which Barbara, 41, responded, "That's something for you to unpack with them."
"It is something for me to unpack," Jenna said to her twin sister. "In fact, when we FaceTimed Hal from our book tour, he goes, 'Hello Jenna. Hello Jenna.' Which I take as a compliment because it is my name," she added.
Sisters @JennaBushHager and Barbara Bush weigh on on retro names making a comeback — including the name Barbara! pic.twitter.com/vaqLqweWbM

— TODAY with Hoda & Jenna (@HodaAndJenna) November 9, 2023
Jenna shares her three children with her husband, Henry Chase Hager, whom she married in 2008. The former first daughter opened up about parenting in an interview with PEOPLE in October 2022. She admitted that being a mom can be "tedious" and "boring" at times, but she still cherishes every second of it.
"I hope I can have fun even when I'm exhausted and ready to go to bed and have asked them to brush their teeth for the one-hundredth time," she explained. "I just want to try to love those moments because that is it, that's all we got."
In that same interview, Jenna said it's been an "incredible gift" watching Barbara become a mom. Barbara was 39 years old when she welcomed her first child, daughter Cora, with husband Craig Coyne in September 2021.
"She loves being a mom — it's just the most natural, wonderful thing for her," Jenna shared about Barbara. "I've loved it. I love being an aunt. I love that little baby pumpkin!"
The Bush sisters recently appeared on The Kelly Clarkson Show and opened up about how mom life is treating them. Barbara predicted that her daughter, now 2, might be a handful after she turns 3. "That's what I'm scared, is that it's just delayed, and I keep saying she's perfect," Barbara said. "And then she's gonna sneak up on me."
Meanwhile, Jenna explained how the "boy energy" in her family emerged after the birth of her only son, Hal. "When Hal entered the equation, it was like, we didn't even know what to do," Jenna shared. "It was like all this boy energy that our house kind of needed, you know?"