Religion
What's your story? A new podcast reveals the depth of the Jewish narrative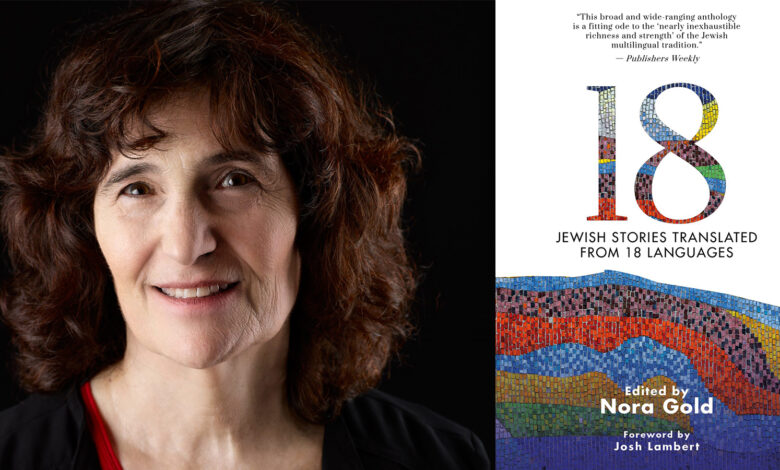 (RNS) — An outrageous pun — a pun that is still relevant, even though Rosh Hashana and Yom Kippur are many weeks behind us.
There is a prayer that we sing in the form of a song — Avinu Malcheinu — literally, Our Father, Our King. That is probably the most famous version, written by Max Janowski and recorded by Barbra Streisand. There is also the folk version, which the rock band Phish often sings in concerts.
The last line goes like this: Have compassion upon us, ki ain banu maasim. "Have compassion upon us, because we have no worthy deeds to our credit."
Now comes the pun, which comes in the form of a mischievous mis-translation.
Ain banu maasim: "We have no maisehs within us. We don't have any stories."
Woe to those who have no stories within them.
That is certainly not the problem of the Jewish people.
Listen to the conversation on this podcast episode — and resolve to always have stories within you.
I first encountered Nora Gold when I read her amazing novel, "Fields of Exile," which is about the anti-Israel ideologies that are now sweeping across the academic world — in her case, with a unique focus on what is happening in Canada. It is about antisemitism on the college campus. That book was enough to make me a total fan.
Today, we are talking to her about her new collection — "18: Jewish Stories Translated From 18 Languages." This is the first anthology of this kind in 25 years.
And, no, these are not mere maisehs. These are important Jewish short stories, all of them originally published in Jewish Fiction.net.
In the book's introductory paragraph, Nora tells a story about an arrogant, ignorant pundit who told his listeners that there was no Jewish fiction being created anywhere other than the United States (and perhaps in Israel).
This collection is a response to that charge. It totally blows out of the water the idea that Jewish culture comes only from this continent and from Israel.
These are not short stories that you would read anywhere. These are short stories that you will only be able to read between the covers of this very important book.
Some of the authors are already well known, such as Elie Wiesel, Shai Agnon and Isaac Babel, but many of the authors would be new to any reader.
These are stories that first appeared in Russian, Ladino, Portuguese, Turkish, Danish, Yiddish, Hebrew, Greek, Romanian, French, Spanish, Hungarian, Italian, Croatian, Czech, German, Albanian and Polish.
When I mentioned Isaac Babel — let me make another pun — this book, with its collection of stories in so many languages, is a literary Tower of Babel.
Source link