Celebrity
Kim Kardashian Got a Secret Lip Tattoo After Hosting 'SNL' – Hollywood Life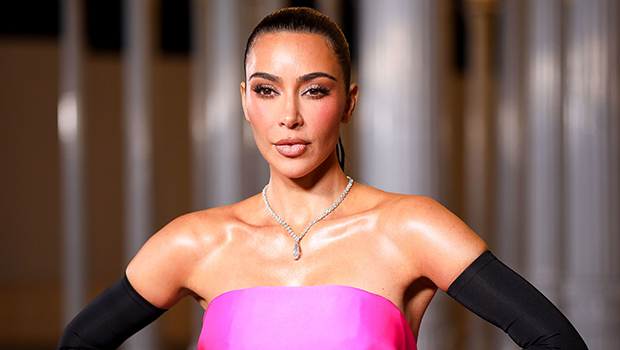 Kim Kardashian helps plan hairstylist Chris Appleton's Vegas wedding weekend, and the subject of tattoos comes up. In a twist no one saw coming, Kim, 43, has some shocking news to share with the world. In the November 9 episode of The Kardashians, Kim shows off her secret lip tattoo. Kim explains that she got the lip tattoo after hosting Saturday Night Live on October 9, 2021.
She pulls down her lip to show Chris the tattoo, which is a simple infinity symbol on the inside of her lower lip. Kim and all of her friends got matching tattoos after she made her SNL hosting debut. While her friends got the infinity symbol on their hands, Kim decided to get hers on her lip!
Kim hosting SNL in 2021 has proven to be one of the most memorable nights for the reality star. That's the night her romance with Pete Davidson first sparked. Kim and Pete dated from October 2021 to August 2022. While they were dating, Pete got "my girl is a lawyer" tattooed near his collarbone and "Kim" inked on his chest.
Kim also reveals videos she took of the night she got her lip tattoo. La La Anthony was by Kim's side and holding her legs as the tattoo artist inked up Kim's lip. "I finally put a bumper sticker on a Bentley," Kim says to Chris.
The SKIMS founder admits that "no one knows" about her tattoo, and she even forgets about it most of the time. Kim does admit that she'll sometimes freak out when she sees the black ink on her lip when she's flossing her teeth.
Back in 2009, Kim famously talked about her lack of ink during an interview on The Wendy Williams Show. When Wendy Williams asked Kim about having no tattoos, Kim replied, "Honey, would you put a bumper sticker on a Bentley?" Well, times have certainly changed for Kimmy K!
Kim plans the most epic wedding weekend for her longtime hairstylist and Lukas Gage. She surprises them with a special Shania Twain performance and even officiates their ceremony. New episodes of The Kardashians premiere Thursdays on Hulu.
Source link