Blogs
Varicose Veins Removal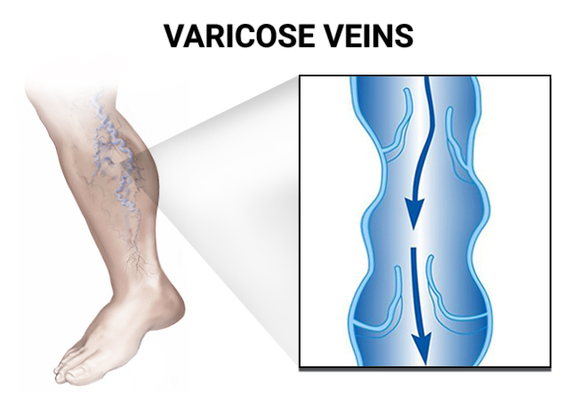 What Are Varicose Veins?
Varicose veins are abnormally large and twisted blood vessels. While any of your superficial veins — veins close to the surface of your skin — can become enlarged, varicose veins tend to appear most commonly in your legs. They look purple, contorted, and swollen, and they're larger than the thin, red spider veins,  which are caused by different conditions.
Varicose veins are often no more than a cosmetic concern. They're unsightly and can cause you embarrassment about your appearance, which is sometimes enough to seek treatment. But they do occasionally cause discomfort and pain. Left untreated, painful varicose veins can contribute to more severe problems, such as:
– Venous insufficiency
– Venous stasis ulcer
If you're suffering from these unsightly purple bulges, seek an accurate diagnosis and effective treatment from the best varicose vein doctor in Brooklyn and Bronx. Dr. George Bolotin founded the Astra Vein Treatment Center to practice as an Interventional Radiologist. He provides the latest vein treatments available, always recommending the most appropriate procedure for your condition.
How Do I Prevent Varicose Veins?
While varicose veins remain a common problem, you can take action to mitigate or prevent them from occurring. Self-care measures include:
An improved diet. Reducing the salt in your diet minimizes water retention and swelling.
An optimum weight. Losing weight reduces the pressure on your legs and leg veins, where varicose veins most often appear.
Avoidance of standing or sitting for long periods. If you have an occupation or hobby that requires hours of standing in place or sitting at a desk, you're more likely to suffer varicose veins eventually. Take short breaks as often as possible to relieve your symptoms.
Leg elevation. If you can't avoid standing or sitting for long periods of time, elevate your legs when you do get to take a break. It helps improve the circulation in your legs.
Better-fitting shoes. Wearing low-heeled shoes as much as possible improves your circulation in your calves and feet.
Looser clothing. When your veins aren't constricted by close-fitting clothes, you're less likely to develop varicose veins.
Compression stockings. These tight-fitting socks put even pressure on your calves, helping your leg muscles circulate blood more efficiently.
If you're unsure what to do, Dr. Bolotin, your vascular specialist in Brooklyn, NY and Bronx, NY, recommends the best course of action for you, based on a physical exam and a medical history. He understands how to prevent varicose veins, so turn to the Astra Vein Treatment Center.
Read more: https://www.astraveinvascular.com/varicose-veins-removal/
Working Hours:
Monday: 9am–6pm
Tuesday: 9am–6pm
Wednesday: 9am–6pm
Thursday: 9am–6pm
Friday: 9am–6pm
Saturday: Closed
Sunday: Closed
Payment: cash, check, credit cards.
Astra Vein Treatment Center
1976 Crotona Parkway, Suite 3A1,
Bronx, NY, 10460
(929) 447-4563
Web Address: https://www.astraveinvascular.com/
e-mail: info@astraveinvascular.com
Google maps: https://goo.gl/maps/1kdUTGGCoTnjtNnb8
Nearby Locations:
Crotona | Claremont | Crotona Park East | Charlotte Gardens | Van Nest | Soundview
10459  | 10460 | 10462
Source link