Sports
USA TODAY Sports Super 25 champions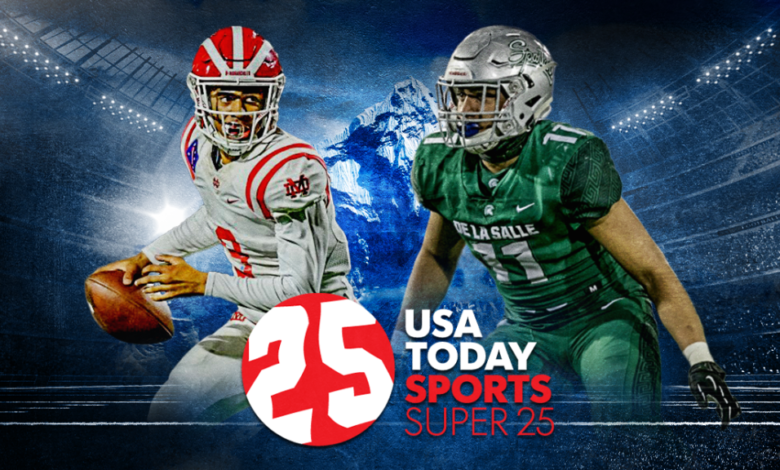 Who will it be in 2023?
The USA TODAY Sports Super 25 franchise first appeared in 1982, with the high school football ranking becoming a staple across the country, and presses on into the fifth decade of highlighting the gridiron's best of the best.
Last season proved to be one of the best Super 25 battles of all time, with St. John Bosco (Calif.) holding off Nevada power Bishop Gorman and Golden State rival Mater Dei for the school's second Super 25 championship nod.
With the opening 2023 Super 25 on the horizon, many are looking at Mater Dei as the favorite—if that would hold, and the Monarchs standard firm, it would also create a bit of history at the end of the year.
Mater Dei's 2021 season ended with the program's fifth Super 25 crown, tying them with football powerhouse De La Salle (Concord, Calif.) for the most all-time. Six in 2023 would be the record.
But plenty of teams across the U.S. are standing in the way of such football glory. 
Ahead of it all, we're looking back at the winners throughout the Super 25 Vault.
We begin in Cincinnati, Ohio…
2020
*Several states did not compete in 2020 due to the coronavirus pandemic.
Source link